Magazine highlights USA Health's heroic efforts during pandemic
USA Health is pleased to present the third publication of the USA Health magazine that shares news and feature stories from all facets of our health system.
Published Jan 27th, 2021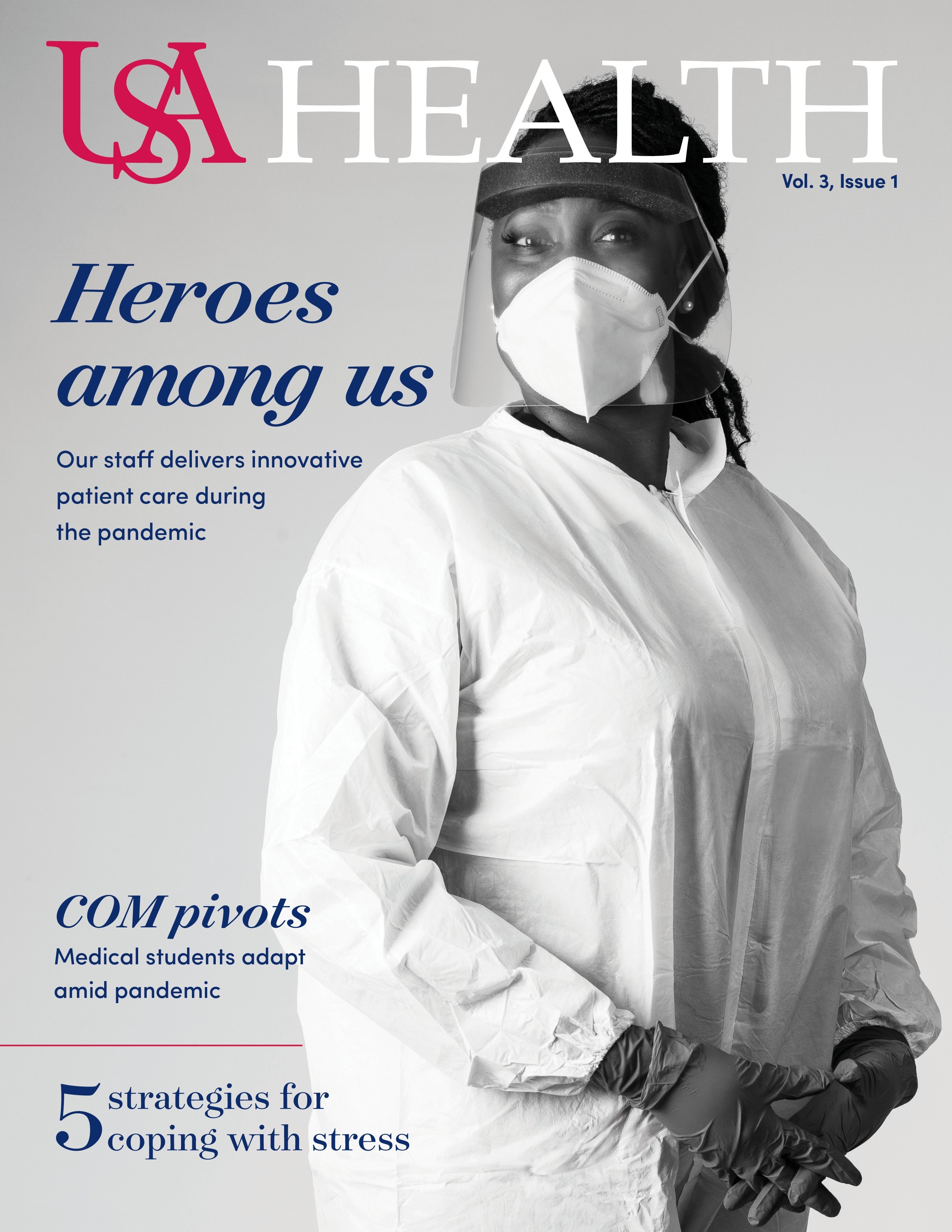 The new issue of USA Health magazine shines light on the extraordinary efforts of our employees during the COVID-19 pandemic.
Readers will meet some of our healthcare heroes working behind the scenes and on the front lines, a man who recovered from the virus after 30 days on life support, and an infant who received emergency treatment for a life-threatening condition.
You'll also read about how our staff pioneered drive-through testing for COVID to meet the community's needs and how our medical students and faculty adapted during a challenging year for medical education.
Magazine features:
View USA Health Magazine on Issuu or download the PDF.