Birthing Services at USA Health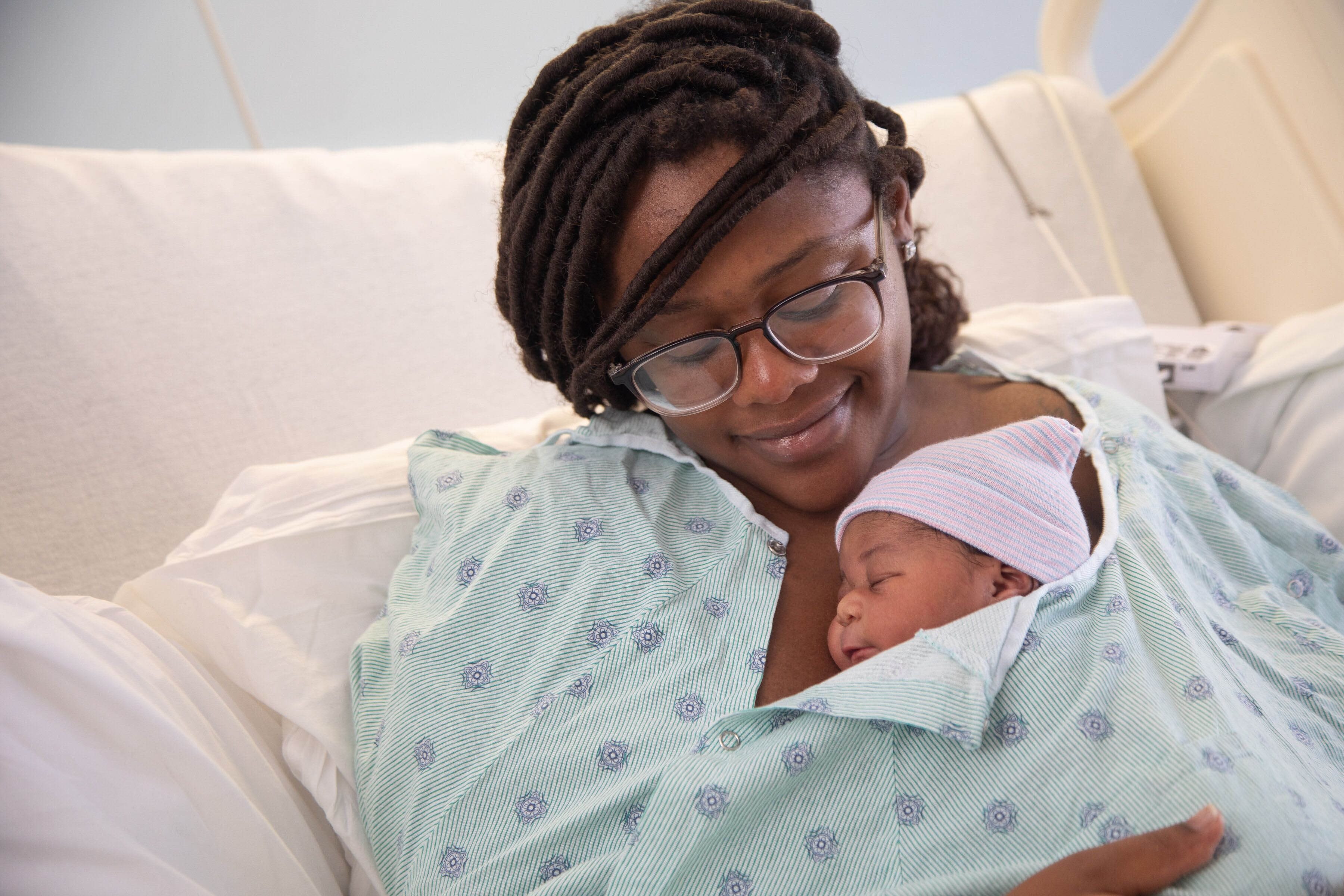 As the area's leading provider of health services for newborn babies and their mothers, USA Children's & Women's Hospital delivers more babies than any other area hospital. As our goal is for mothers and babies to spend as much time together as possible, we offer private birthing suites that promote family-centered care and baby-friendly programs to keep your newborn as healthy as possible. Our family-centered care model encourages skin-to-skin contact, breastfeeding and rooming in for newborns with their mothers.
Vaginal births deliver in one of our labor/delivery/recovery suites. After delivery, you can keep the baby with you or allow your baby to go to the nursery for routine newborn evaluations. Family members are allowed to be in the room with you and can stay up to an hour after birth.
Mothers requiring Caesarean sections deliver in an operating room. After your baby is born, you are transferred to a recovery room to be monitored by a nurse while the baby goes to the nursery for evaluation. Once our team determines that both mother and baby are doing well, both of you go to one of our mother/baby rooms. All rooms have a recliner and sleeper sofa for family members or friends who want to stay over.
While at Children's & Women's Hospital, you have access to our education and support staff, including lactation consultants, educators for first-time parents, a clerk to help you with birth records, and social workers. Your pediatrician or family medicine provider also visits during this time to evaluate your baby and answer any questions that you may have.
For mother/baby unit visiting hours, policies and information, please click here.

Children's & Women's Hospital participates in the Cord Blood Donation Program to help patients in need around the world. LifeSouth, a cord blood bank, is USA Health's partner in the program. For more details contact LifeSouth or Children's & Women's Hospital.