Vertebral body tethering allows for greater mobility and flexibility in the spine.
Published Feb 13th, 2023
By Carol McPhail
cmcphail@health.southalabama.edu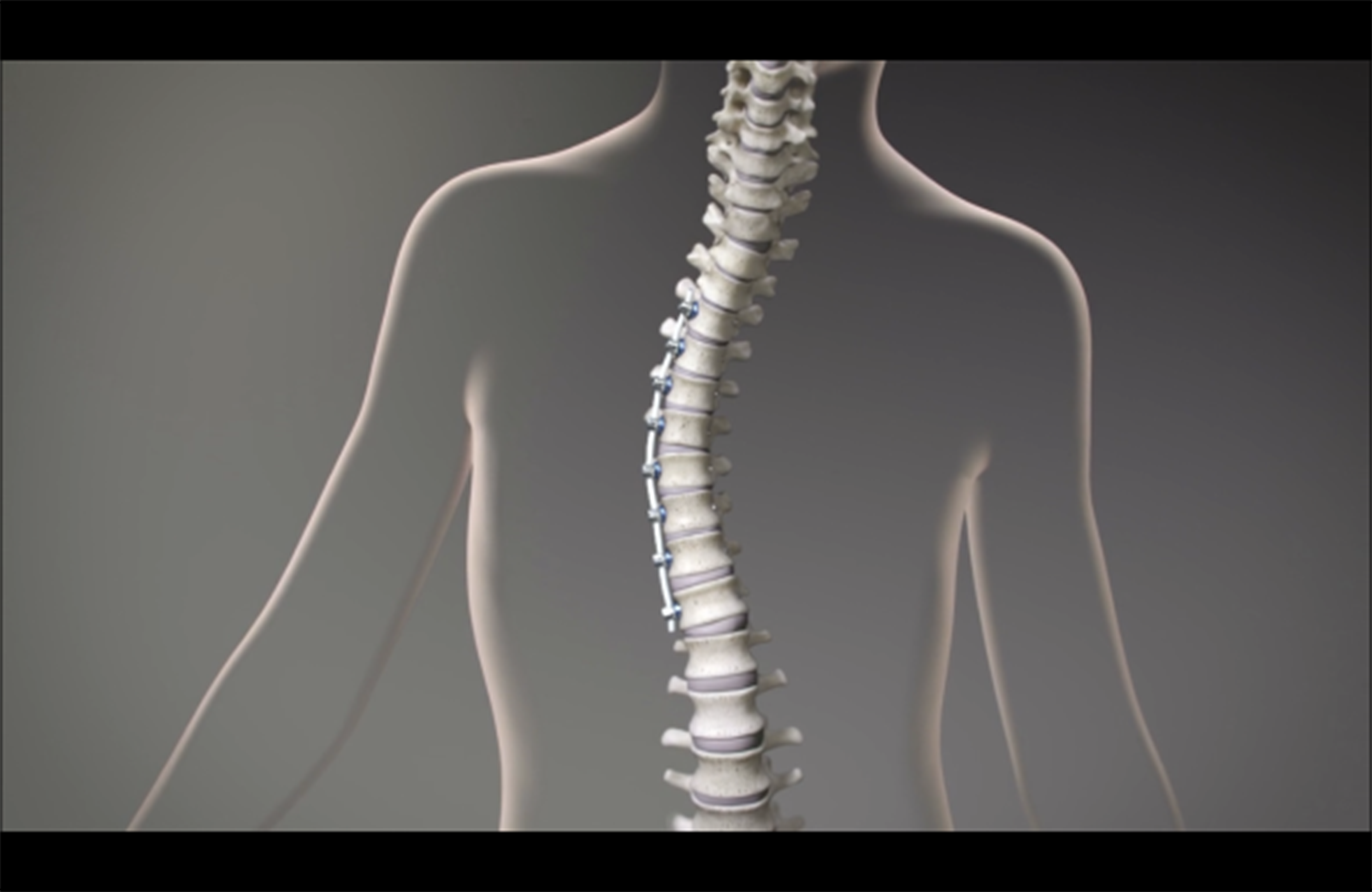 USA Health is the first health system in Alabama to offer a surgical treatment for children with scoliosis that allows the spine to remain flexible and continue to grow. The procedure, called vertebral body tethering, is an alternative to spinal fusion for some children who have not finished growing.
"Kids with idiopathic scoliosis who have growth remaining are the ideal candidates," said Tyler McDonald, M.D., a pediatric orthopaedic surgeon at USA Health who trained at Nemours Children's Hospital-Delaware. "The idea behind the procedure is to harness the growth remaining in the growth plates of each vertebral body."
Idiopathic scoliosis, the most common type of scoliosis, is an abnormal curvature of the spine not due to some other underlying disease. Many children or teens diagnosed with mild scoliosis do not require medical treatment or may need a brace to keep the curve from worsening. For severe cases, the main treatment has been spinal fusion, in which surgeons insert rods and screws to hold the spine in a straighter position.
McDonald said that vertebral body tethering, introduced as an alternative to spinal fusion about 10 years ago, allows for greater mobility and flexibility in the spine.
During the procedure, an orthopaedic surgeon and general surgeon work together to make small incisions in the side of a patient's chest, and use instruments and a camera to install screws in each vertebra along the spine. The screws are then connected by a flexible cord, or tether. As the child grows, tension in the tether slows the growth on the convex side of the curve, allowing growth on the concave side to catch up.
"The idea is to grow out of scoliosis or into an improvement in the scoliosis," McDonald said.
McDonald, who also serves as an assistant professor of orthopaedic surgery at the Frederick P. Whiddon College of Medicine, joined USA Health in September 2021.