By Phyllus Justice, MPH, RDN, CDCES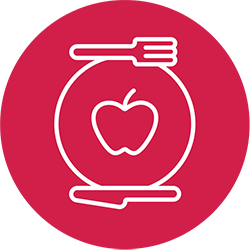 Whether you're going to the beach, tanning by the pool or just trying to look and feel your best, it's important to incorporate fresh, seasonal fruits and vegetables into your diet. Replacing high-calorie foods with lower-calorie ones can shift you toward burning more calories than you consume – the key to shedding extra weight.
Try these nutrient-dense foods this summer:
Berries: Whichever kind you prefer – blueberries, blackberries, raspberries or strawberries – these summer fruits contain several important nutrients. Berries are rich in antioxidants and vitamins B and C. Berries are also high in fiber (one cup of raspberries has 8 grams of dietary fiber, which is nearly one-third of the recommended intake for women and 20 percent of what men need a day), which helps you feel full longer and reduces the temptation to snack between meals.
Cucumbers: Dehydration can leave you feeling exhausted and hungry, but cucumbers are hydrating and just what we need for the summer heat. With only 16 calories per cup, they are tasty in soups, smoothies and salads. At 95 percent water, cucumbers are super hydrating and contain antioxidant and anti-inflammatory benefits.
Zucchini: This very versatile fruit can be used on the grill as a summer side dish or in a sweet baked treat, such as zucchini bread. Zucchini is mild in flavor but can take on whatever seasonings or ingredients you add. One cup of sliced zucchini is low in calories (just 17!) and carbs (3 grams) and rich in potassium, vitamins A, C and calcium.
Grilled kabobs: Lean proteins like chicken, fish and seafood are loaded with amino acids which help with maintaining lean muscle. Fire up the grill and enjoy skewers loaded with lean meats, veggies and even fruits.
Peas: With some of the highest protein and iron levels of any vegetables, peas are a great substitute for meat that's usually high in calories and saturated fat.
Peaches: These are great if you're craving something sweet. One medium peach contains 39 calories and is rich in potassium and vitamin C at 15 percent of the daily recommended value. The antioxidant beta-carotene gives peaches their golden color and is converted by the body into vitamin A, which aids eye health.
Tomatoes: Juicy, sweet and low in calories, tomatoes hit their peak ripeness in summer. One medium tomato contains just 32 calories with 2 grams of fiber. They're a good source of vitamins and minerals including vitamin C, potassium and lycopene, an antioxidant that helps protect against sun damage.
Here are some ways to incorporate these foods into your diet. Try this quick, low carb recipe that only takes 10 minutes to prepare: