Each of the first two episodes of the new medical series will feature at least one case from Children's & Women's Hospital.
Published Feb 14th, 2022
By Lindsay Lyle
lalyle@health.southalabama.edu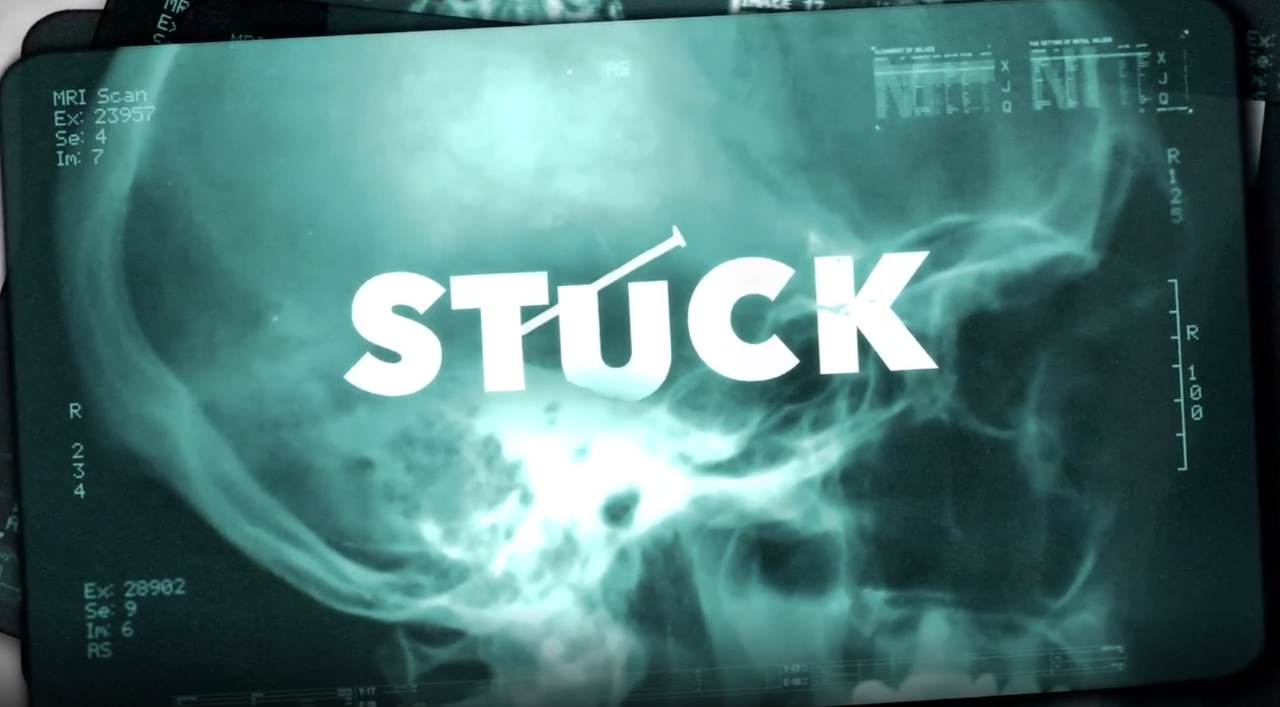 Sometimes things get stuck in places they shouldn't be: a toy kaleidoscope on a finger, a stiletto heel in the eye, a fish hook in a thumb, or a large splinter in the foot.
These predicaments have landed young patients in the pediatric emergency center at USA Health Children's & Women's Hospital, where they became willing participants in educational emergency medicine YouTube videos.
The popular YouTube channel, run by Larry Mellick, M.D., vice chair and division chief of pediatric emergency medicine at USA Health, caught the attention of 51 Minds Entertainment, a production company that specializes in reality television. About three years ago, one of the producers at 51 Minds reached out to Mellick about a series they were working on for TLC.
Cases from Mellick's YouTube videos will be featured in TLC's new three-part medical series, "Stuck." The first episode airs Wednesday, Feb. 16, right after the season premiere of "Dr. Pimple Popper."
"I always said if this is meant to happen, it will happen; and it's finally happening," Mellick said of the project, which has been years in the making.
TLC describes the show: "Viewers will witness foreign body extractions and removal procedures as they happen in real time, as well as interviews with patients, doctors and medical staff who will reveal the extraordinary details behind how these accidents took place. From inside several different medical facilities around the country, 'Stuck' promises the wildest, most fascinating and downright unbelievable interventions required to free objects lodged inside of peoples' bodies, with no easy exit in sight."
Mellick, who also is professor and vice chair of emergency medicine at the University of South Alabama College of Medicine, said the "cringe factor" certainly contributes to the popularity of his YouTube channel, and he suspects "Stuck" will be popular for the same reason. But, like his YouTube videos, he is confident that viewers will learn something from the show as well.
"Idealistically, it would be educational too. I probably wouldn't do this if I didn't think it had some educational value for the community," he said. "I think that's why my YouTube channel has over half a million subscribers. Besides being very educational and instructionally useful for professional clinicians, any watchable or popular video must have some degree of entertainment or human-interest value or satisfy some curiosity that people might have. If curiosity or entertainment drives people to get educated about these topics, I'm fine with that."
Mellick said each of the first two episodes will feature at least one case from Children's & Women's Hospital. The third episode, which the production company jokingly refers to as "Mellick's Greatest Hits," will feature a compilation of cases from USA Health. The show includes interviews with patients who are featured in the clips as well as interviews with Mellick and other ER personnel.
"The most rewarding thing for me is watching the kids involved in these videos have the experience of a lifetime. Being part of a YouTube channel and seeing their video get millions of views and then actually being part of a national TV show – that's really a once-in-a-lifetime event for the kids," Mellick said. "I've been doing this for a long time, so it's just one of many rewarding things I have been allowed to do. But for a kid, that has got to be an over-the-top memorable experience."
The production company is using a lot of Mellick's raw footage for the show. "One of the producers allegedly made the statement: 'Dr. Mellick shoots better video footage than some of our camera guys,'" Mellick said. "Despite the kind words that really made my day, I'm quite confident that I need to keep my day job!"
He added, tongue-in-cheek, "Nevertheless, I will be setting up office hours for signing autographs."
"Stuck" premiers on TLC on Wednesday, Feb. 16, at 9 p.m. CST. Watch the teaser videos on Instagram or Facebook (viewer discretion advised).