USA Health names Benny Stover chief financial officer
Benny Stover previously served as chief financial officer for Mercy Health Jefferson, a member of Mercy Health based in St. Louis, Mo.
Published Mar 31st, 2020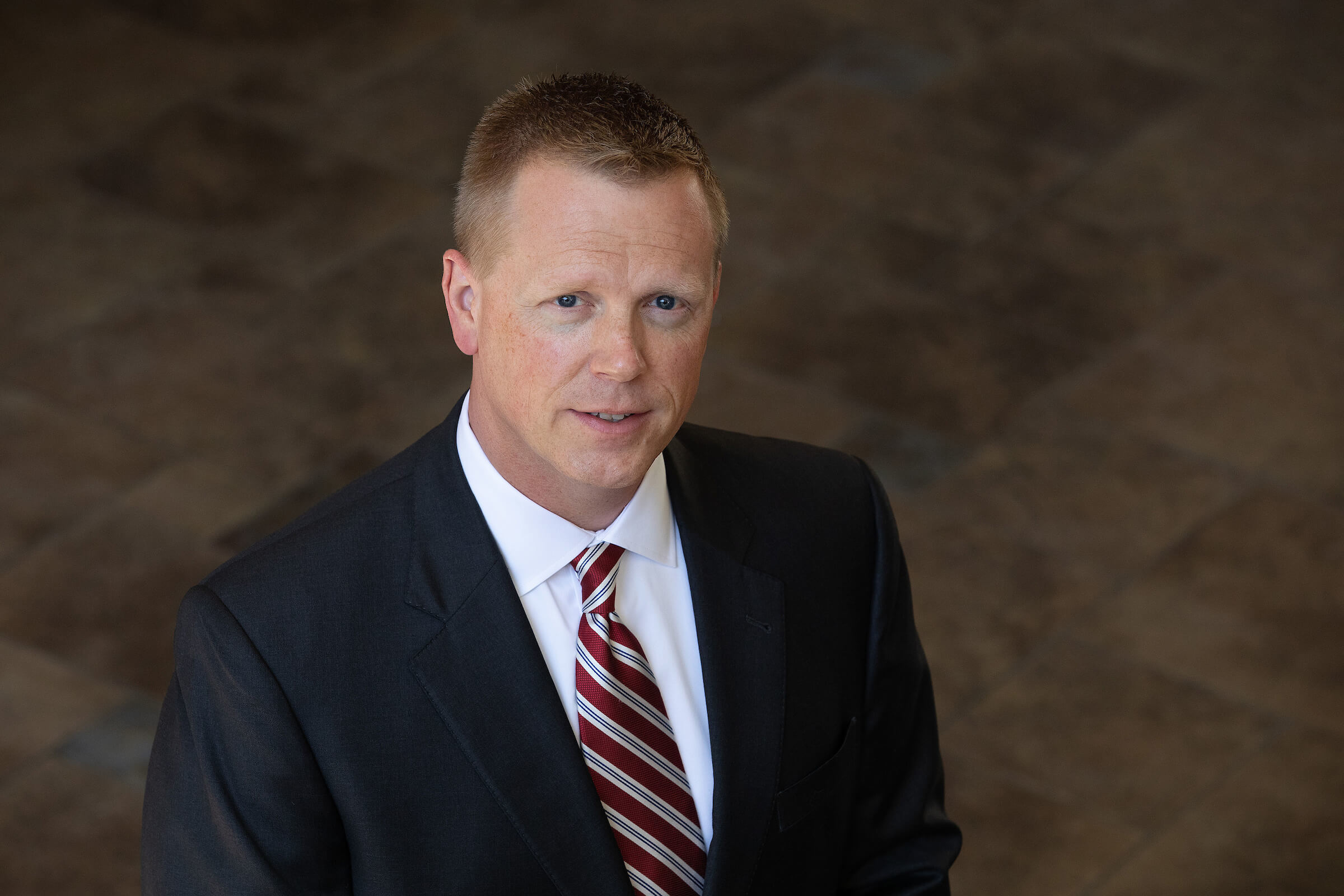 Benny Stover has been named chief financial officer for USA Health.
In a newly expanded role, Stover will be responsible for coordinating all departments within the health system's finance division.
"Benny brings a wealth of valuable knowledge, and system-wide and business development experiences to USA Health," said John Marymont, M.D., MBA, vice president for medical affairs and dean of the University of South Alabama College of Medicine. "I look forward to having Benny in this key role as we transform our health system so that we can continue to transform medicine in our region."
A certified public accountant with more than two decades of hospital administration experience, Stover previously served as chief financial officer for Mercy Health Jefferson in Crystal City, Mo., a member of St. Louis-based Mercy Health. In that role, Stover served on a team that led strategies to develop healthcare service lines. Among his responsibilities were leading initiatives involving clinical benchmarks, staff education and performance, cost savings and revenue enhancements.
"I am excited to be joining USA Health at such a pivotal time, and I am truly looking forward to the opportunity and the many challenges it will provide," Stover said. "Further, my family and I are excited to call south Alabama our home."
While at Mercy Health, Stover also played a key role in the design and execution of construction projects that expanded cardiology, operating rooms, and hospital and clinic space. He also was instrumental in developing new services lines in geriatric psychiatry, pain management and sports medicine.
"We welcome Benny to our health system during a time of tremendous growth and look forward to his insights and expertise as we grow the positive impact USA Health has in our region," said Owen Bailey, chief executive officer for USA Health.
Stover has served on the boards of the Mercy Health Foundation, Dialysis Centers of Northwest Arkansas, YMCA and the Bentonville/Bella Vista Chamber of Commerce.
Prior to his role at Mercy Health, Stover was senior manager of healthcare services at Arnett & Foster in Charleston, W.Va., a regional accounting and consulting firm. He also served as hospital chief financial officer at Essent Healthcare in Nashville and at Health Management Associates in Naples, Fla.
Stover earned a bachelor of science degree in business administration from West Virginia University and an MBA from John Brown University.
Traci Jones, who has been USA Health's chief financial officer since 2016, will step into an expanded operations role.
"There isn't anyone in the health system with a better working knowledge of the financial processes we have in place," Bailey said. "Our growth the past few years has demonstrated our need to have someone focus their expertise on this area, and I am excited to have Traci fulfill this essential role."