Chaplain Kim Crawford-Meeks says the department will offer access to support 24 hours a day, seven days a week for those receiving care at USA Health hospitals.
Published Jan 19th, 2022
By Lea Malofsky
lmalofsky@health.southalabama.edu
For many, a stay in the hospital can be an emotional experience. Whether a patient comes to USA Health for cancer treatment or to welcome a new family member into the world, the need for spiritual care is often just as important as clinical care.
To provide such support, USA Health is introducing a Spiritual Care Department to offer non-denominational and faith-based assistance to those who visit our facilities. As we look forward to this exciting new service, we are thankful for the many volunteer chaplains who have sacrificially served USA Health over the years, and we look forward to their continued contribution.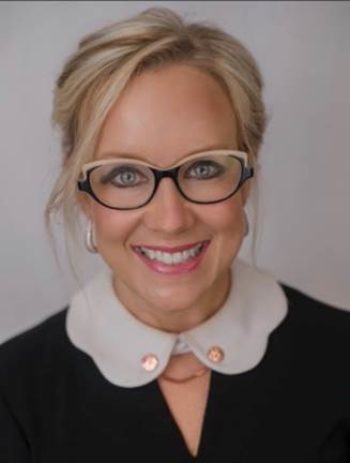 Chaplain Kim Crawford-Meeks will join USA Health on Monday, Jan. 31, as manager of the Spiritual Care Department. She received her Master's of Divinity degree from Liberty Theological Seminary and currently serves as a board certified chaplain at St. Vincent's Hospital in Birmingham. She completed her clinical pastoral education through UAB's Spiritual Care Department and recently obtained a certification in spirituality and mental health through University of Redlands.
According to Crawford-Meeks, one of her initial goals for the Spiritual Care Department is to create a feeling of acceptance and support—and that includes employees. In doing so, she will help address an issue raised by employees on our engagement survey, one that is felt by many healthcare facilities during the COVID pandemic, and that is: the amount of stress felt at work.
Crawford-Meeks hopes that she will not just be called upon for end-of-life care. "Chaplains certainly do provide support during dying and death experiences, but we also provide so much more," she said. "We step into the journey with those in our care, regardless of where on the journey they may be."
The department will operate two offices: one on the fifth floor at University Hospital and the other within the volunteer office on the first floor at Children's & Women's Hospital.