Gonzalez Rodriguez joins USA Health as hospitalist
Former USA Health chief resident adds background of treating patients of all ages to University Hospital team.
Published Jul 24th, 2023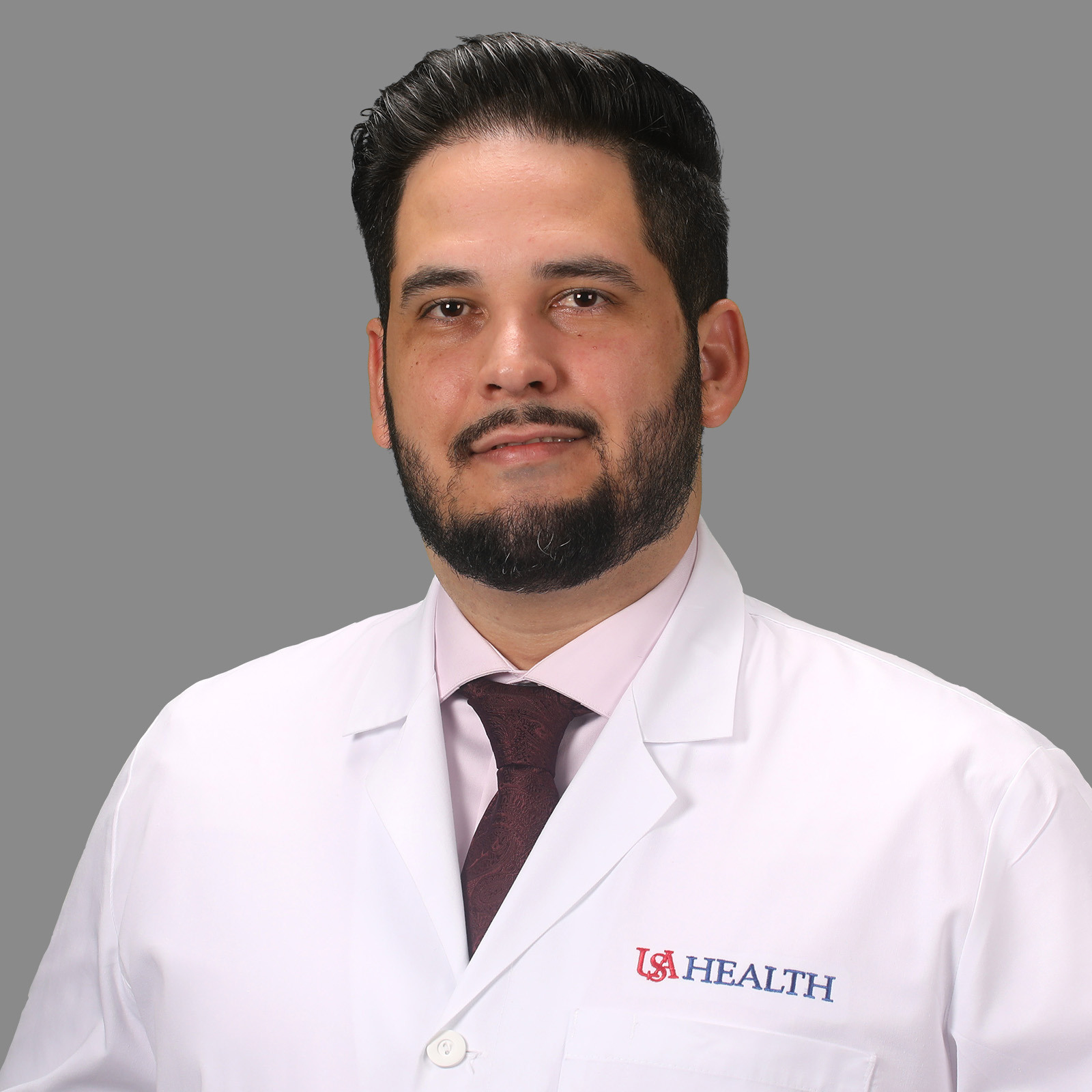 By Michelle Ryan
mryan@health.southalabama.edu
USA Health added a hospitalist with a background in caring for patients of all ages to its team. Angel Gonzalez Rodriguez, M.D., will provide inpatient care at University Hospital. He also will serve as an assistant professor of internal medicine at the Frederick P. Whiddon College of Medicine at the University of South Alabama.
For him, a residency in internal medicine/pediatrics afforded him the opportunity to treat the greatest number of patients. "I always wanted to practice medicine, and training in med/peds gave me the opportunity to serve patients from all ages," he said.
Originally from Cuba, Gonzalez Rodriguez attended medical school at the University of Medical Sciences of Havana, where he graduated summa cum laude. He and his family fled the country, moved to Miami and eventually found a home in Mobile.
"I came to Mobile to interview for residency," he said, "and not only loved USA but also the city itself as it reminded me and my family of our hometown."
After relocating to Mobile, Gonzalez Rodriguez completed an internal medicine/pediatrics residency at USA Health.
"Throughout med school and residency training, I've looked up to some wonderful attendings who helped me get here," he said. "Staying at South and serving this community while contributing to form the next generation of healthcare professionals is a great opportunity that I'm looking forward to."
Gonzalez Rodriguez most recently served as chief resident of the med/peds program. During his residency, he was also recognized for Outstanding Performance in the Pediatric Outpatient Setting in 2021 and for the Most Growth in the Pediatric Continuity Clinic in 2020. He held positions on the Internal Medicine Residency Council and the Internal Medicine Program Evaluation Committee for three years.