USA Health recognizes volunteers during National Volunteer Month
USA Health volunteers are an integral part of providing care and make an important impact on the community.
Published Apr 28th, 2023
By Beth Simmons
esimmons@health.southalabama.edu
Each year, over 300 people, from teens to adults of all ages, donate time on USA Health campuses. During National Volunteer Month, USA Health recognizes volunteers and the role they play in providing the best care possible for patients.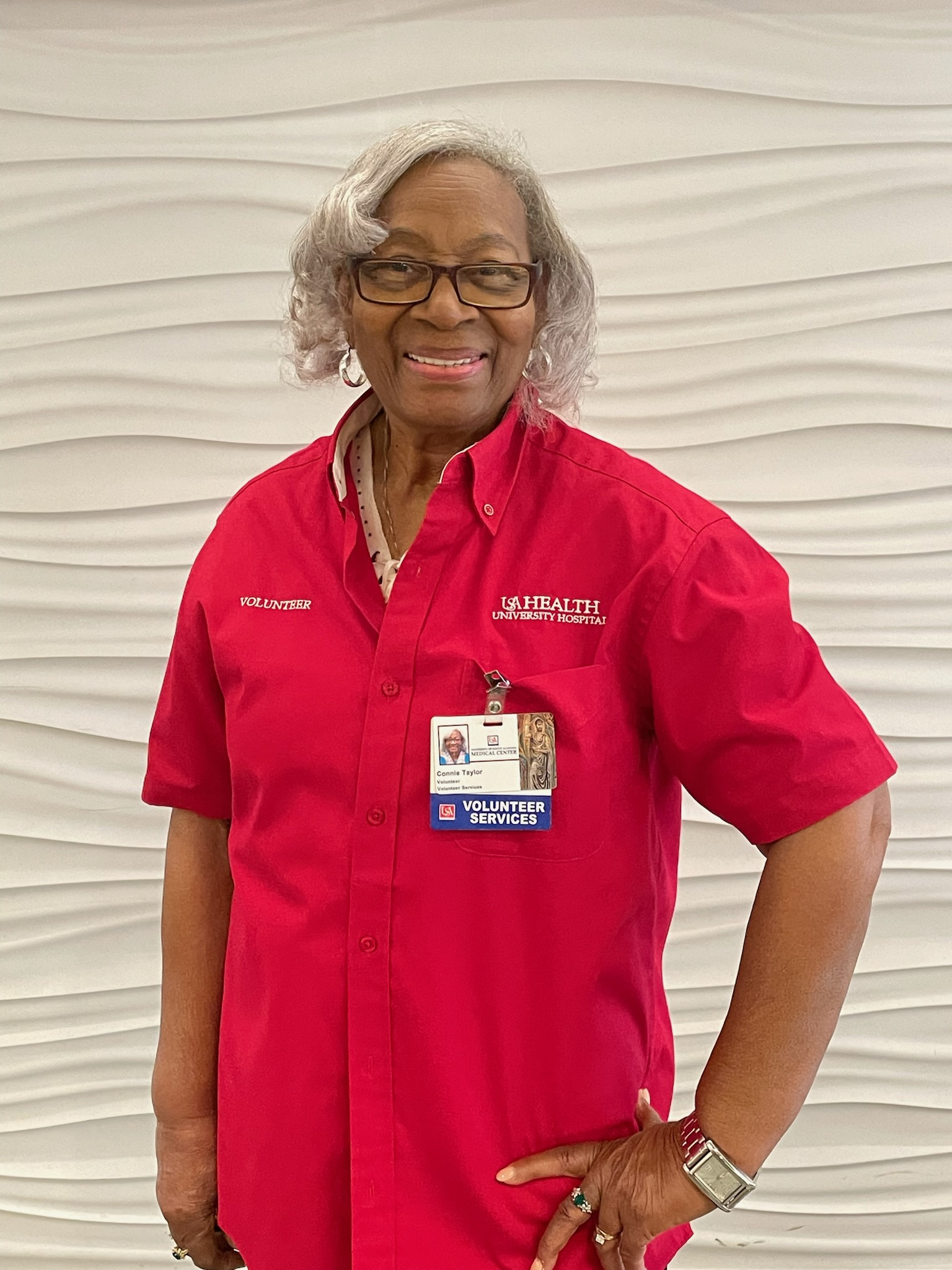 Connie Taylor
Connie Taylor is a USA Health Auxiliary Board member and has been a volunteer at USA Health University Hospital for 21 years. Not wanting to become "idle" during retirement, Taylor chose to volunteer at University Hospital because of the convenience to her home and the positive feedback she had heard about the Department of Volunteer Services.
Taylor views volunteering as an "opportunity to be a helper to those who need assistance, to learn new things, meet new people, to share what I learn." She said volunteering has made an impact on her life by teaching her better listening skills, empathy, and the value of teamwork.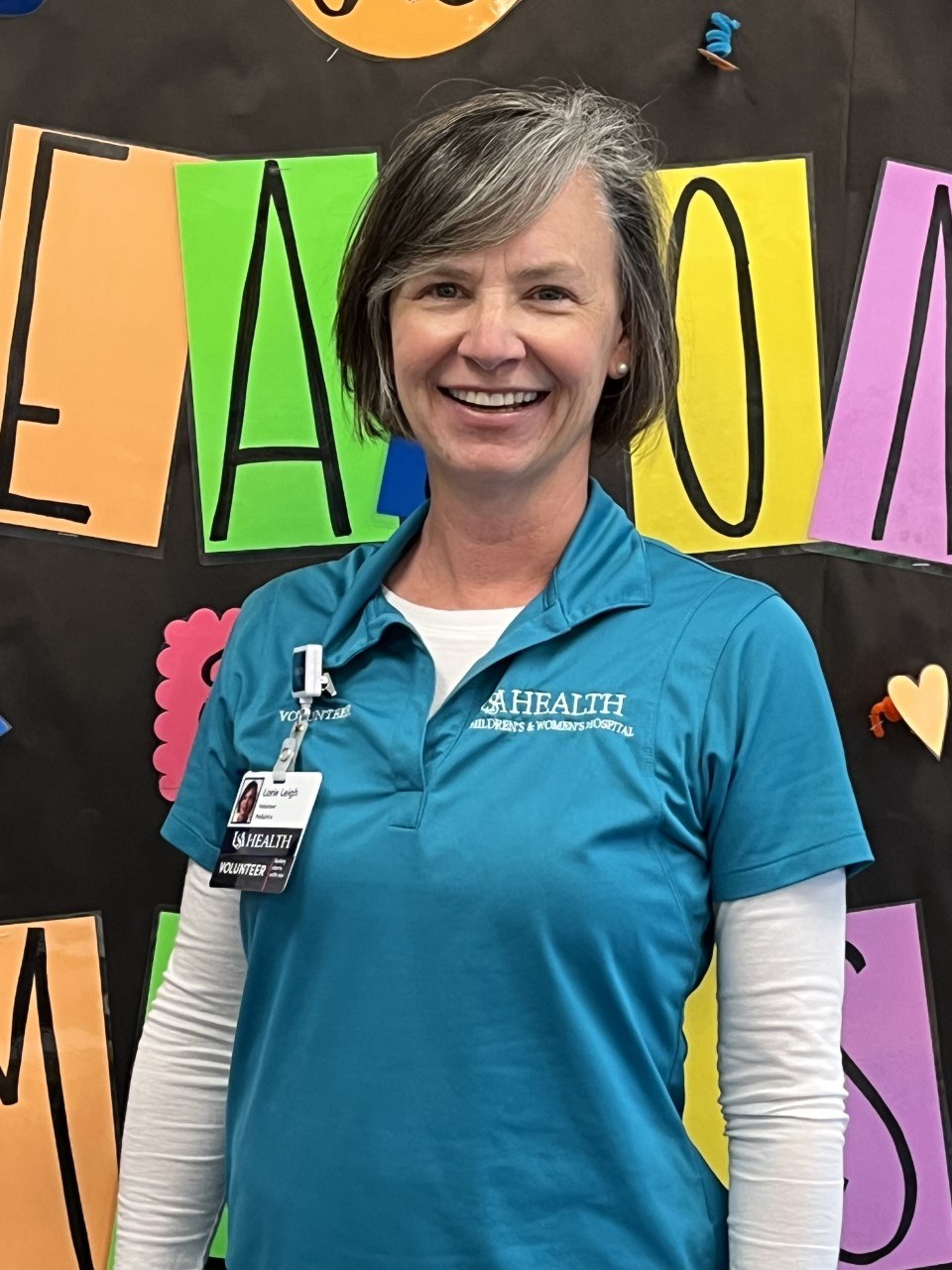 Lorie Evans
Lorie Evans has been volunteering at USA Health Children's & Women's Hospital for seven months and is the corresponding secretary on the USA Health Auxiliary Board. Evans views volunteering as a way to use her gifts to help others. 
Evans was introduced to Children's & Women's Hospital during her graduate program internship with the Mapp Family and Child Life Program. After moving back to Mobile in 2020, Evans knew she wanted to volunteer at Children's & Women's Hospital. As soon as COVID restrictions were lifted, she signed up. 
"I like to talk. I like to meet new people, and I like to work. Volunteering has always given me the opportunity to experience new situations and make new friends," Evans said. "I lost my husband to suicide in 2014, and my approach to volunteerism changed. I now have the ability to walk along others during very difficult times."
USA Health has volunteer openings available at Children's & Women's Hospital, University Hospital, the Mitchell Cancer Institute, and the Strada Patient Care Center. If you are interested or have questions about volunteering, please visit usahealthsystem.com/volunteering.