USA Health scores four Nappies in local contest
Two USA Health physicians and two USA Health clinics won Nappie Awards in the 2023 Lagniappe readers' choice competition.
Published Aug 3rd, 2023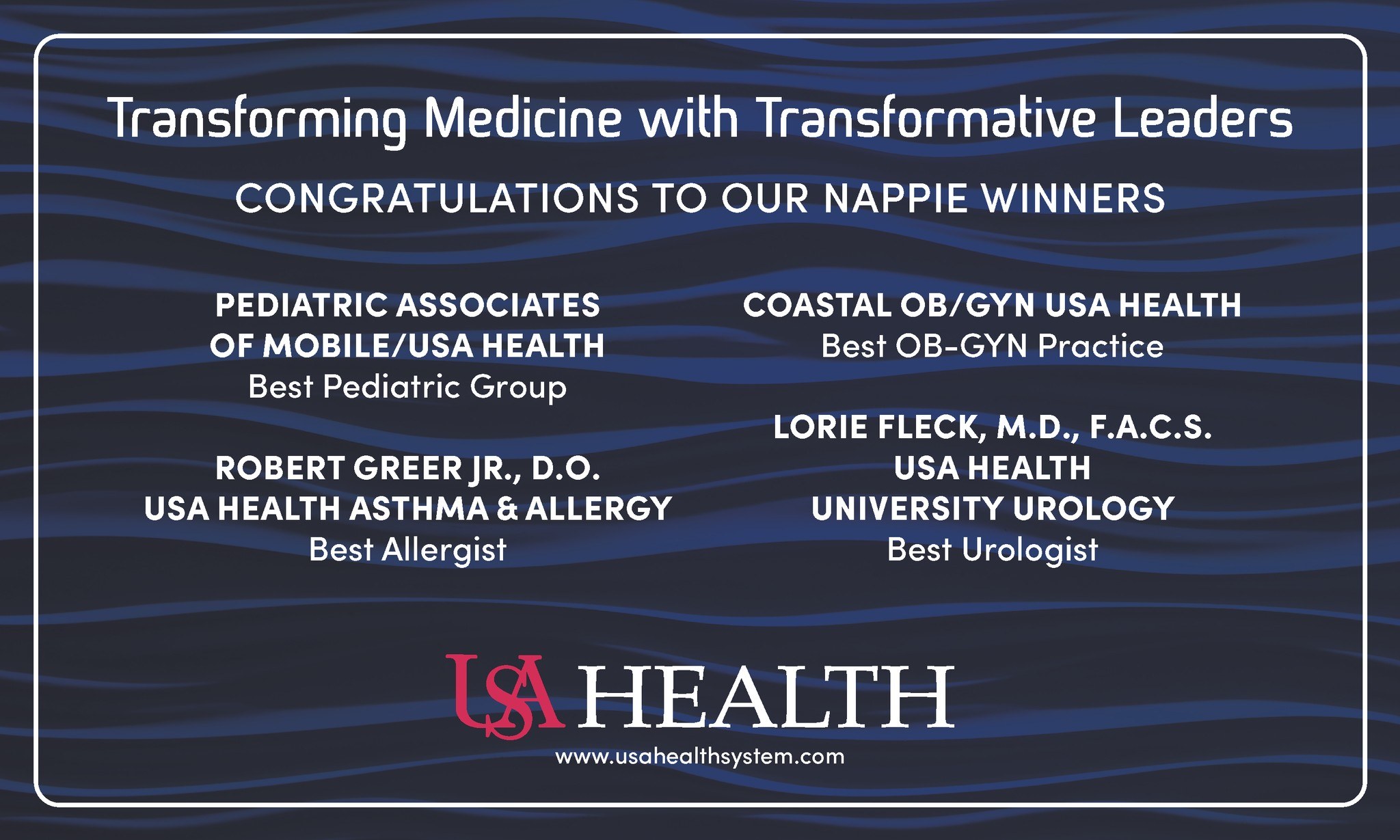 Two USA Health specialists and two medical practices were voted best in their categories in the 2023 Nappie readers' choice awards presented by the weekly publication Lagniappe.
The USA Health winners are:
During the competition, Lagniappe readers nominated their favorite people, places and things in more than 300 categories. The top nominees were named, then votes were cast in a final round to select the winners. Award recipients picked up banners and certificates during a ceremony at the Saenger Theatre in downtown Mobile in late July.