New hospitalist joins internal medicine
Prior to joining USA Health, Sumit Chhetri, M.D., was an assistant professor at the Medical College of Georgia in Augusta.
Published Oct 7th, 2022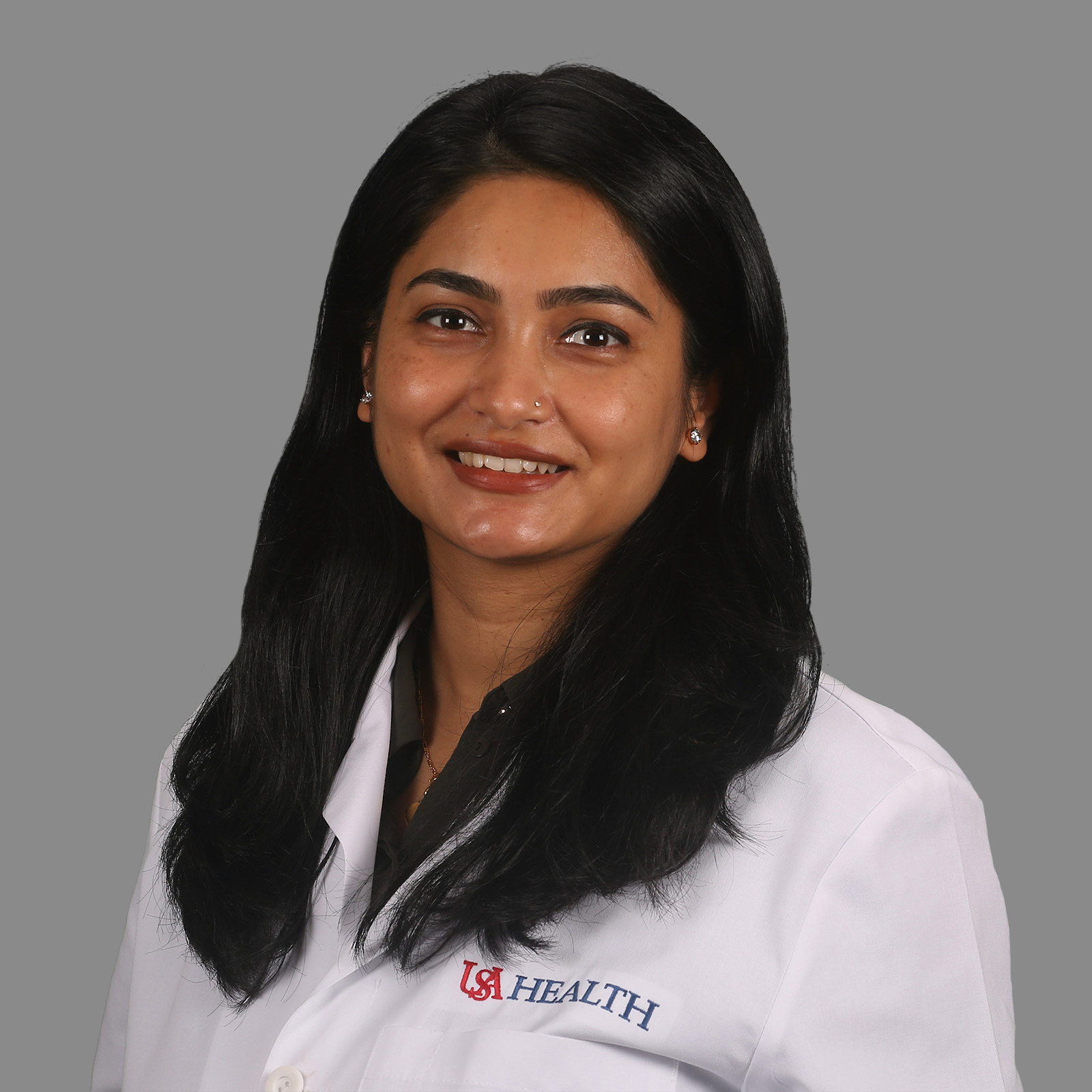 Sumit Chhetri, M.D., recently joined USA Health as a hospitalist and internal medicine physician and as an assistant professor of internal medicine at the Frederick P. Whiddon College of Medicine at the University of South Alabama.
"I am interested in a combination of both academic and clinical medicine, and USA Health has a nice balance of both," she said.
In her role as a hospitalist, Chhetri cares for patients admitted to the hospital. As part of her academic and clinical duties, she leads rounds with groups of physicians-in-training as part of their medical education.
"I enjoy seeing the progress of the residents and medical students as they move along in their rotation, along with the satisfaction that the patients exhibit while they are being treated at the hospital and at the time of discharge," she said.
Prior to joining the upper Gulf Coast's only academic health system, Chhetri was an assistant professor at the Medical College of Georgia in Augusta, Georgia.
She earned her medical degree from Kathmandu University School of Medical Sciences in Dhulikhel, Nepal. She completed residency training in internal medicine at MedStar Health Internal Medicine Residency Program at Baltimore, which is affiliated with MedStar Georgetown University in Washington, D.C.
Board certified by the American Board of Internal Medicine, Chhetri is a member of the American Society of Nephrology and the American College of Physicians.
In addition to English, Chhetri is fluent in Nepali, Hindi and Urdu.