Basic Medical Sciences: Four USA College of Medicine grads on a different career path
During their commencement ceremony, graduate students in basic medical sciences receive doctoral degrees and hoods as they embark on the next stage of their careers.
Published May 6th, 2021
By Carol McPhail
cmcphail@health.southalabama.edu
At the USA College of Medicine commencement, medical students receive their degrees and hoods as they transition from students to physicians in training.
At the same ceremony, graduate students in basic medical sciences receive doctoral degrees and hoods as they embark on the next stage of their careers, which could be in postdoctoral research, teaching, industry, scientific journalism, patenting or related fields.
At this spring commencement, two students will receive a Doctor of Philosophy in Basic Medical Sciences and are looking to research for their next step.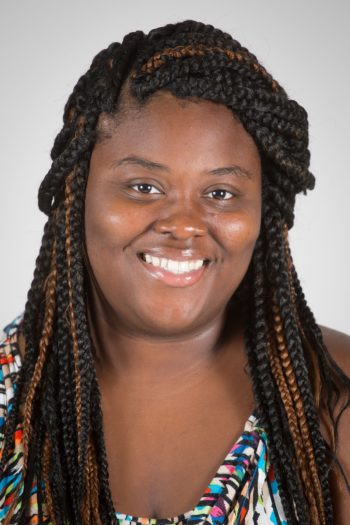 Kierra Hardy earned a doctorate degree in the infectious diseases and host defense track. "My research focused on examining the mechanism by which Pseudomonas aeruginosa effector protein ExoU paralyzes the host inflammatory response," Hardy said.
Hardy will join the Department of Systems Biology at Harvard Medical School as a postdoctoral fellow. "I will be working on a project discovering small molecule drugs that target coronaviruses and other emerging viruses," she said. "My next goal is to hopefully enjoy my postdoctoral experience, learn as much as I can, and grow as a scientist before entering the industry world."
Christopher Davies, Ph.D., associate dean for research at the USA College of Medicine, emphasized the important role of the graduate program in basic medical sciences. "With many breakthroughs in healthcare having their origins in basic research, graduate students and other trainees working in labs play a vital role in the success of our research mission at South. It is only through their perseverance and dedication that we obtain knowledge of complex biological systems that can later be translated into new therapeutic approaches," he said.
"In recognition of their central importance for research, the College of Medicine supports a vibrant graduate program backed by top-class research facilities and mentoring," Davies said.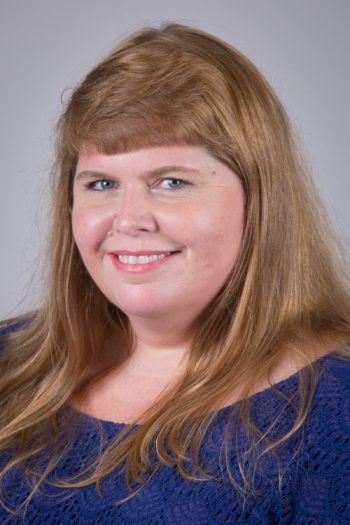 Sarah Voth will receive a doctorate degree in basic medical sciences with a focus on lung biology and vascular biology. Her studies focused on the amyloids that usually are associated with neurodegenerative diseases such as Alzheimer's disease.
Voth studied how amyloids, including beta amyloid, are expressed by the endothelial cells that line the blood vessels of the lung where they function as antimicrobial peptides to protect the lung during infection. She studied how Pseudomonas aeruginosa, a common agent of hospital-acquired pneumonia, has evolved mechanisms to subvert this defense strategy by eliciting the cytotoxic amyloid tau during infection to convert "good" amyloids into "bad" ones.
"In the absence of infection-elicited cytotoxic tau, endothelial amyloids are cytoprotective and can condition or train naïve cells to resist and produce a more robust defense against subsequent infection," she said.
Voth currently is working as an NIH postdoctoral fellow in the lab of Charles Dela Cruz, M.D., Ph.D., at the Yale University School of Medicine. At Yale, she is expanding on her previous studies with innate amyloids, the role of amyloids during viral pneumonia, and the mechanisms through which the nosocomial pathogen Klebsiella pneumoniae induces the production of cytotoxic tau.
"My next goal is to secure a fellow-to-faculty award that would facilitate my transition to an independent investigator," Voth said.
At the fall commencement, two other graduate students received a Doctor of Philosophy in Basic Medical Sciences and are working as postdoctoral researchers.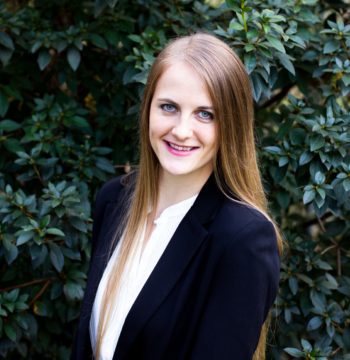 Cinta Maria Papke earned a doctorate in the cellular and molecular biology track. The focus of her studies was to generate cell lines that model PPP2R5D variant disorder (also known as Jordan's Syndrome) using CRISPR-Cas9 and to characterize their signaling alterations to better understand the etiology of the syndrome.
Jordan's Syndrome is caused by variants in a phosphatase that result in a neurodevelopmental disorder that presents as autism spectrum disorder, intellectual disabilities, seizures, hypotonia and macrocephaly. Her graduate work was published in the Journal of Biological Chemistry in January 2021.
Papke is working as a postdoctoral researcher at the USA College of Medicine in the laboratory of Richard E. Honkanen, Ph.D., professor and chair of the Department of Biochemistry and Molecular Biology, as she pursues further research into Jordan's Syndrome. "My next goal is to transition into biotech, studying gene and protein function in a disease context using molecular biology techniques, including genetic editing and biochemical assays," she said.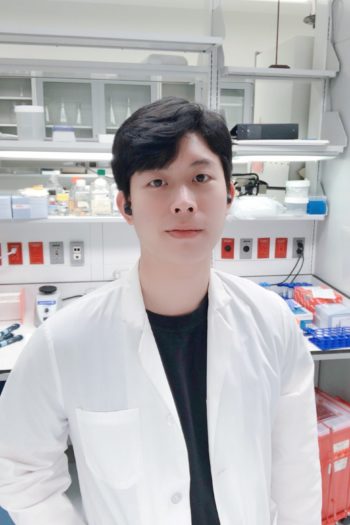 Alexander Richard earned a doctorate degree in the cancer biology track. He also is working as a postdoctoral researcher in Honkanen's lab pursuing research related to Jordan's Syndrome. "My next concrete goal is to publish scientific papers about the syndrome," he said. "The accomplishment of this next goal can provide strategies on how to treat Jordan's Syndrome patients."
Richard's graduate studies focused on the role of a long noncoding RNA molecule called Gas5 (Growth Arrest Specific-5) in bone marrow cells. "The results of this study elucidated a novel and important role that this particular molecule plays in blood stem cells and its progenitors," he said.