Local Goodness
Thanks to our good friends, Local Goodness 2021 brought in over $140,000 for our new Pediatric Emergency Center!
When:
May 01, 2021 - May 31, 2021
All day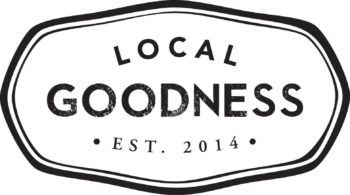 Your commitment to the patients and families we serve is unwavering, and USA Health remains dedicated to providing patients and their families with the best possible care. Watch our video to see how our pediatric emergency services help kids like JB!
Thanks to our Local Goodness 2021 Sponsors:
USA Foundation
Poarch Band of Creek Indians
Children's Medical Group, PA
Harrigan Family Foundation
The Menger Family
Emily and Christopher Hughes
Alabama Power
Blue Cross Blue Shield-The Caring Foundation
Drs. Lynn and Dean Batten
Beard Equipment
Sarah and Tom Damson
Dr. William J. Hamilton
Abby and Cliff Kennedy
Alexis and Michael Atkins
Brenda and Charles O'Brien
Brooke and John Dodson
Camilla and Adam Handwerger
Camillie Luscher
David and Veritha Stein
David Turley
Dr. and Mrs. Charles Rodning
Dr. James L. Walker and Dr. Kathy R. Walker
Dr. Sam Strada
Emily and Christopher Conte
Hill Luscher
Jessica and Scott Delaney
Joy and Jimmy Grodnick
Kristen and Drew DeLaney
Lauren and Austin Carr
Liz and Jud Freeman
Nancy and Staples Wood
Michelle and Patrick Harrigan
WAV Architects Community Fund
Ashleigh Bowman
Allison and Gregory Robinson
Allison and Parker Huddle
Andrea Rossillon
Cara Rain
Colleen and Jason Comer
Ditch Witch
Dr. Franklin Trimm and Mr. Robert J. Koch
Dr. Helen Rogers
Enveloc, Inc.
Jenny and Andru Bramblett
Julia and Will Sledge
Leah and Sam Oher
Mara and Philip Gipson
Mary and Henry Slaton
Mobile Bay Magazine
Nancy and Edward Sledge
OHC
Sarah and Ben Thompson
Sharon and Paul Ezelle
Tina and Joel Erdmann
Tracy and Andy Childs
Katy and Peter D'Olive
Dr. Ruth L. Shields
Fran and Winchester Thurber
Lisa Mitchell Bukstein Charitable Foundation
Mrs. Geri Moulton
Nancy and William Oppenheimer
Rosemary Johnson
Therese G. Greer
Virginia and Garner Jeffery
Dr. Ronald Franks
Richard McCrary
Rosemary and Frank Terrell
This link will open in a new tab or window.