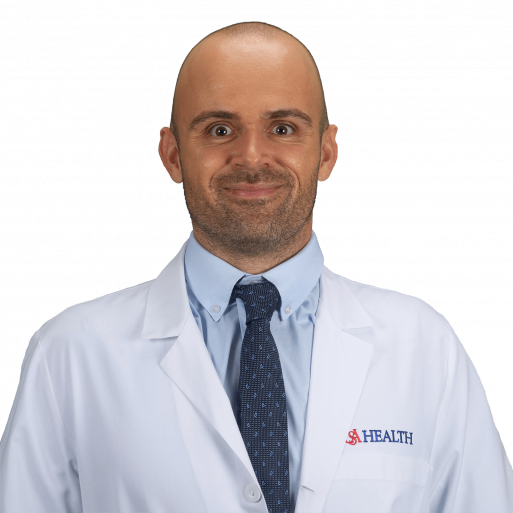 Zachary Trisel, M.D.
Medical Oncologist and Hematologist
Assistant Professor of Interdisciplinary Oncology
Specialty: Cancer Care
Patient Reviews
"Dr. Trisel is very caring, I never feel rushed. He goes over my scan and takes time to thoroughly explain it to me. Dr. Jones is also very caring, honest and patient with me and answered all my questions even if I asked twice."
"Dr. Trisel and his team are amazing at listening to your needs and answering all your questions not to mention they are very warm, welcoming and inviting. I have never had one bad visit or had anyone be negative at all with me. Amazing team!!"
"Dr. Trisel is wonderful. I never feel rushed. He carefully goes over all my labs, scans and answers all my questions in a very patient caring manner. I am extremely happy with the care and compassion he offers me in our visits. He is very honest, straight forward and respects my input and never makes me feel rushed. He genuinely cares and had a compassionate heart. I feel blessed to have him as my oncologist."
Conditions Treated
Bladder Cancer
Bone Cancer
Brain Cancer
Breast Cancer
Colorectal Cancer
Esophageal Cancer
Gastric Cancer
Head and Neck Cancer
Kidney Cancer
Leukemia
Liver Cancer
Lung Cancer
Lymphoma
Multiple Myeloma
Myelodysplastic Syndromes
Neuroendocrine Tumors
Pancreatic Cancer
Sarcomas and Endocrine Diseases
Skin Cancer
Testicular Cancer
Education
Medical School: University of Medicine and Health Sciences | St. Kitts
Residency (Internal Medicine): Drexel University/Hahnemann University Hospital | Philadelphia, PA
Fellowship (Hematology and Medical Oncology): USA Health Mitchell Cancer Institute | Mobile, AL
Professional Memberships
American Society of Clinical Oncology
American Society of Hematology
American College of Physicians
American Medical Association
Research Interests
Phase III Clinical Trials
Immunotherapy
Targeted Therapy
Next Generation Sequencing
This link will open in a new tab or window.