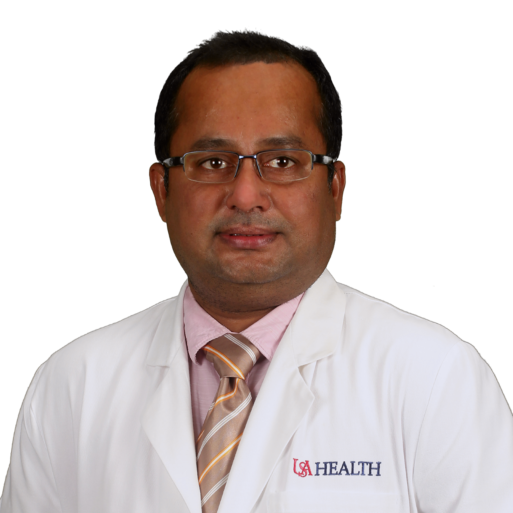 Debanjan Chakroborty, Ph.D.
Assistant Professor of Pathology
Specialty: Cancer Care
Email Researcher
Education
Graduate (Zoology): Visva Bharati University | Shantiniketan, West Bengal, India
Doctor of Philosophy (Cancer Biology): Jadavpur University | Kolkata, West Bengal, India
Post-doctoral Research Fellowship: Department of Biochemistry and Molecular Biology, Mayo Clinic | Rochester, MN
Research Interests
The role of endogenous growth factors, neurohormones and their contribution to tumor progression
The role of endogenous growth factors in prostate cancer growth and metastasis and prostate cancer-associated racial disparity
Research Location
USA Health has a comprehensive biomedical research program that spans a wide range of clinical, basic and translational research.​ At the Mitchell Cancer Institute, our physicians and scientific investigators are searching for breakthrough discoveries to improve the lives of cancer patients.
This link will open in a new tab or window.