William Grete to lead legal effort for USA Health
William Grete of Jackson, Miss., has joined USA Health as the health system's senior in-house legal counsel executive
Published Aug 12th, 2020
By Carol McPhail
cmcphail@health.southalabama.edu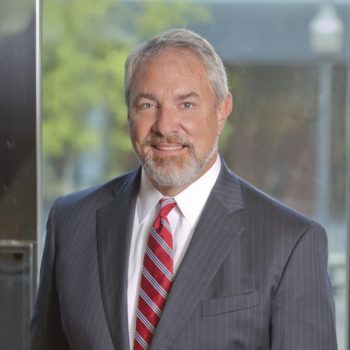 William Grete of Jackson, Miss., has joined USA Health as the health system's senior in-house legal counsel executive.
Grete comes to USA Health from Brunini, Grantham, Grower and Hewes, PLLC, where he was a partner and the healthcare practice leader.
"It is a pleasure to welcome Bill to our health system," said Owen Bailey, M.H.A., F.A.C.H.E., chief executive officer for USA Health. "In his more than 30 years' experience in healthcare law, Bill has developed expertise in the legal aspects that are so valuable to a growing healthcare organization like USA Health."
Grete also will work with University of South Alabama's Office of General Counsel.
"This is an exciting time to join USA Health," said Grete, whose official title will be chief legal counsel - USA Health and associate counsel – University of South Alabama. "The health system has made tremendous progress recently and I look forward to working with the leadership, physicians and staff to sustain the momentum."
In his most recent role, Grete led Brunini's healthcare practice, focusing on healthcare systems, hospitals, insurers and physicians groups. His work on behalf of clients included activities such as the development and implementation of hospital/physician arrangements, mergers and acquisitions, healthcare regulatory compliance, health system governance and related legal issues involving the operation of healthcare providers.
Grete spent 18 years with Mississippi Baptist Health System, Inc., in Jackson, as vice president and chief general counsel. During the final six years of his tenure he also served as vice president for regional network development, overseeing the development of Baptist's network of rural hospitals and health clinics.
"Bill's expertise related to the growth of healthcare systems is a perfect fit for us at this time," said John Marymont, M.D., M.B.A., vice president for medical affairs at the University of South Alabama and dean of the USA College of Medicine. "We have seen tremendous growth during the past four years and now are at a point where Bill can play a very strategic role in our future opportunities."