Russell joins USA Health Pathology as director of operations
Jennifer Russell's career path to USA Health all started with a question about her favorite football team.
Published Aug 5th, 2019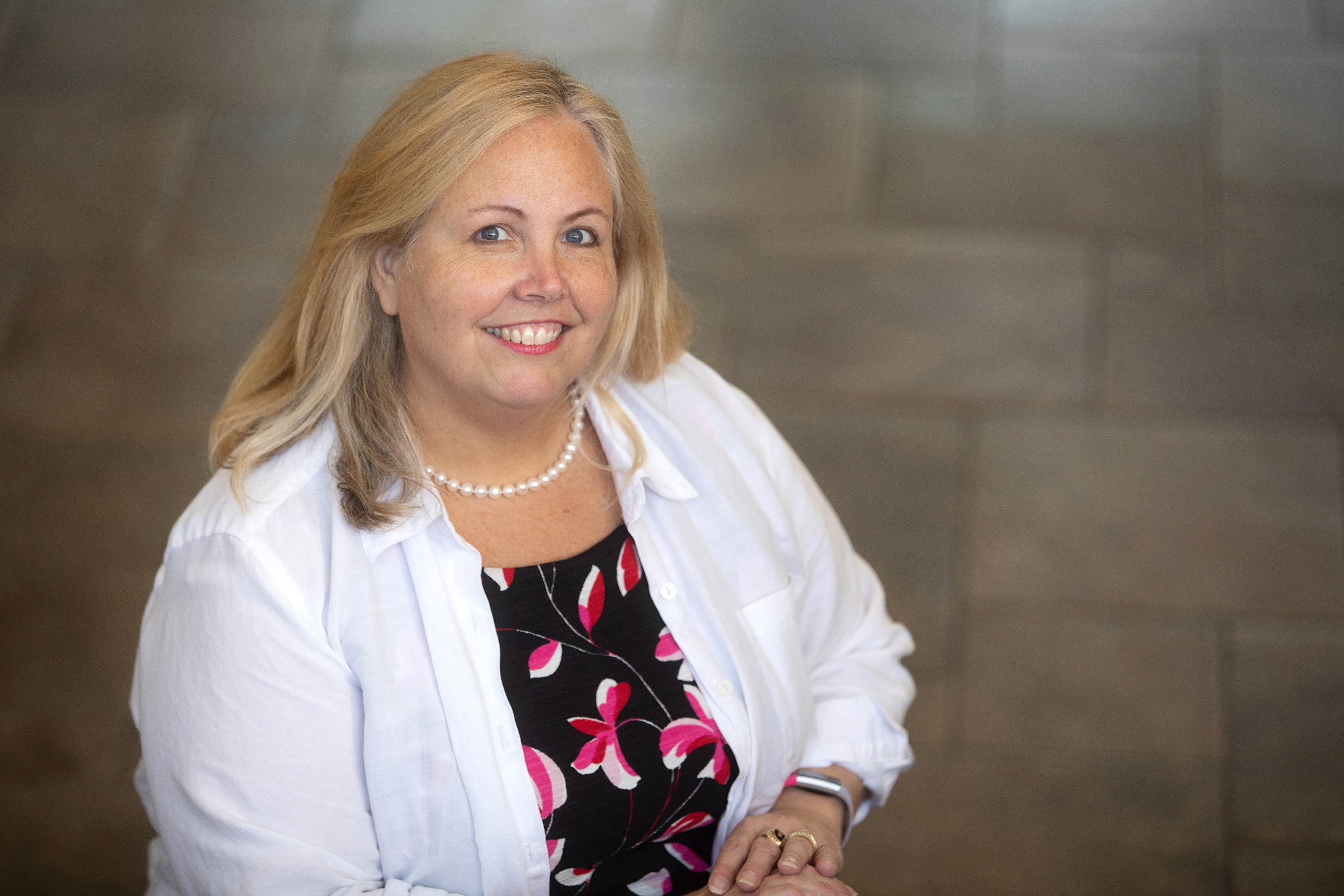 By Lindsay Hughes
lahughes@health.southalabama.edu
Jennifer Russell's career path to USA Health all started with a question about her favorite football team.
It was 1994, and Russell was conducting bench research at the University of Alabama at Birmingham School of Medicine when a pathologist asked her to apply for a pathology assistant job that was available at the hospital. The director of surgical pathology at the time was Dr. Guillermo Herrera, who is now professor and chair of pathology at the University of South Alabama College of Medicine.
As Russell walked into Herrera's office for the interview, he asked if she was an Alabama or Auburn fan. "When I replied 'neither, I am a Notre Dame fan,' he said that the interview was over and to leave his office," she recalled. Fortunately, Herrera was just giving Russell a hard time. "Needless to say, he hired me."
A few years later, Herrera accepted the position of chair of the pathology department at Louisiana State University Health Sciences Center-Shreveport. He asked Russell to join him as the department's business manager, a role she served from 1996 to 2009. "He felt it was easier to train a pathologist business than teach pathology to a business person," she said. "That was 23 years ago and here we are, back together again."
Russell recently joined USA Health as director of operations for the pathology department. She and Herrera are working together to establish a pathology outreach program, which will bring in specimens from all over the country to USA Health.
"It is an exciting time for the department of pathology," Russell said. "We are now getting kidney biopsies from local hospitals as well hospitals in south Florida and as far away as Maryland. This will grow exponentially as our infrastructure grows.
"Additionally, we will expand this outreach to include muscle, nerve, prostate and bladder biopsies – both locally and nationally. Ultimately, we also want to also be able to expand to offer clinical pathology services for local physician offices as well."
Russell has a strong background in billing and coding and hopes to improve the department's revenue stream for USA Health.
Russell said she thrives in an academic medical environment. "Academic settings are dynamic so I am totally engaged with my job and never get bored," she said. "I love working in an environment with such smart people. I am constantly challenged by the faculty, residents and staff to find solutions to issues, whether it be office space, billing issues, recruitment, saving money or organizing a party at the last minute. I thrive in a setting that is constantly changing – through evolving technology and research – to give physicians the information they need to do their work and help patients."
Prior to joining USA Health, Russell served as the business manager for the department of neurology at LSUHSC-Shreveport since 2010. She earned a bachelor's degree in biology from Spring Hill College in Mobile and a Master of Education in biological sciences and chemistry from UAB.