USA Health physicians featured in ACCESS Magazine
Two USA Health physicians were featured in ACCESS Magazine's Top Doctors April issue.
Published May 11th, 2020
By Lindsay Mott
lmott@health.southalabama.edu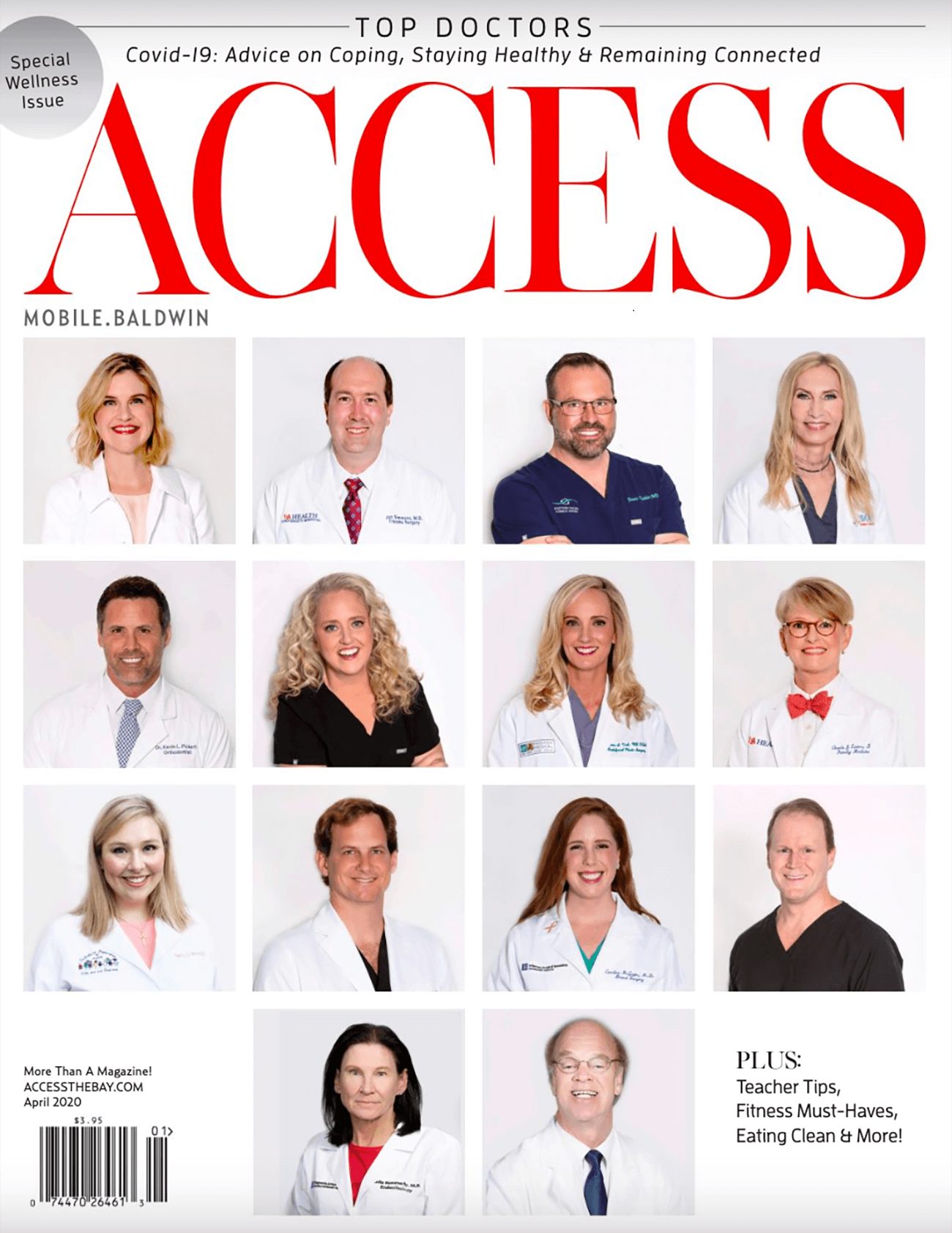 USA Health physicians Charla Evans, D.O., and Jon Simmons, M.D., FACS, were featured in the April issue of ACCESS Magazine, which focused on wellness and top doctors in the Gulf Coast area.
According to Hayley Hill, ACCESS editor-in-chief, they chose Simmons and Evans to be in the Top Doctors On The Bay special issue simply because they are revered by everyone. "From patients to peers, they are known not only for their professional talents and achievements, but for their genuine kindness as well."
Evans is a family medicine physician at USA Health Hillcrest Primary Care.
"I was delighted to be recognized in this feature article along with a group of outstanding physicians in the Mobile area," Evans said. "It was a wonderful experience and a great opportunity to promote USA Health' primary care efforts."
Simmons is an associate professor of surgery and pharmacology at the University of South Alabama College of Medicine.
"It's always an honor to have the accomplishments of our trauma center highlighted within the community that we are so proud to serve," said Simmons, who is the medical director for trauma and acute care surgery at USA Health.
See the Top Doctors issues in ACCESS Magazine.