Medical social worker Laura Anderson will help patients identify barriers to care and offer community resources.
Published Nov 11th, 2021
By Brittany Otis
botis@health.southalabama.edu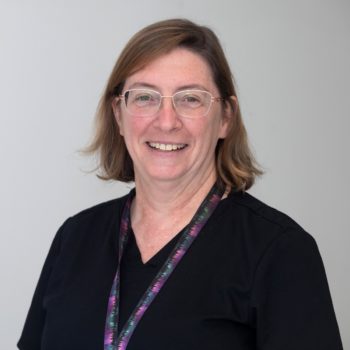 The Department of Obstetrics and Gynecology at USA Health has added Laura Anderson, L.I.C.S.W, a social worker with more than 20 years of experience.
As a medical social worker, Anderson's primary role will be to help patients identify barriers they may have when accessing medical care and offering community resources to assist them.
She is excited to join the OB-GYN staff after working as a social worker at USA Health Children's & Women's Hospital.
"This position allows me to continue to work with most of my same patient population," Anderson said. "I hope I am able to further assist patients by getting them linked to available community resources so they can live healthier, more active lives."
Anderson previously worked as an audiologist before switching careers to social work.
She earned a Master of Social Work degree from Tulane University in New Orleans.
Anderson sees patients on the third floor of the Strada Patient Care Center and on the fourth floor of Children's & Women's Hospital. To schedule an appointment with her, call (251) 410-4709.