MCI research presented at SGO annual meeting
The gynecologic oncology research ranged from clinical trial inequities in endometrial cancer to vulvar and vaginal melanomas.
Published May 12th, 2021
By Carol McPhail
cmcphail@health.southalabama.edu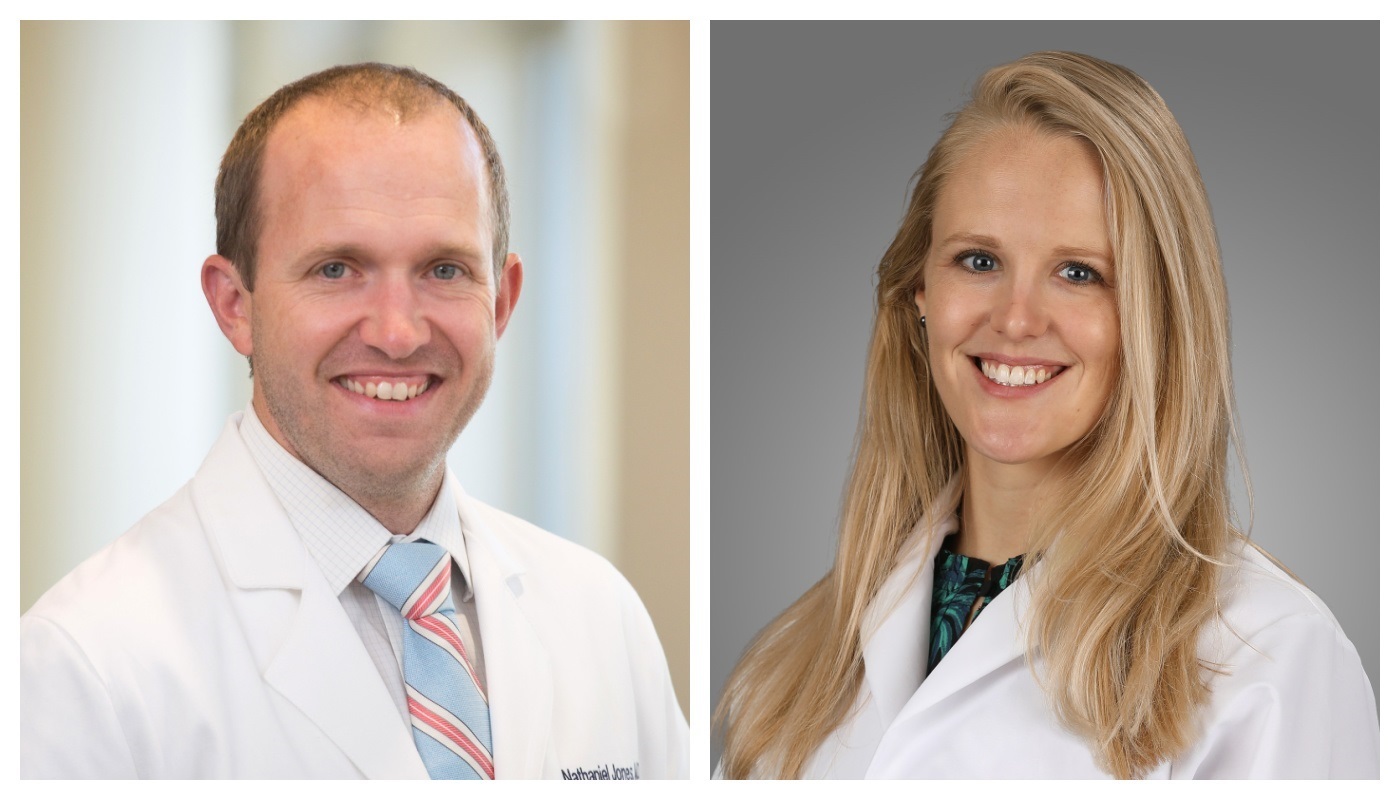 Research conducted at the USA Health Mitchell Cancer Institute was recently presented during the Society of Gynecologic Oncology's Virtual Annual Meeting on Women's Cancer.
Nathaniel Jones, M.D., a gynecologic oncologist and assistant professor of gynecologic oncology at the University of South Alabama College of Medicine, gave a presentation on eliminating racial disparities in clinical trial enrollment for women with endometrial cancer.
Jones followed 1,021 patients with endometrial cancer, all of whom were assigned a lay navigator and received education about clinical trials. He sought to determine whether those specific interventions increased clinical trial enrollment among Black women, who historically have enrolled at a significantly lower rate than white women.
Jones observed a higher-than-expected enrollment for Black patients following the interventions – 1.15-fold higher based on regional data. "We found that clinical trial inequities can be overcome in the Deep South with specific interventions aimed at improving care for Black women," he said.
Although Black patients usually have a worse prognosis compared with white patients with endometrial cancer, Jones found that Black and white endometrial cancer patients enrolled in a clinical trial achieved a similar progression-free survival. Progression-free survival refers to the length of time during and after treatment during which a patient lives with the disease and it does not progress.
Meanwhile, Annelise Wilhite, M.D., presented research on vulvar and vaginal melanomas as distinct tumor types compared with cutaneous melanomas.
Wilhite, who soon will begin a gynecologic oncology fellowship at USA Health, investigated the molecular profiles of vulvovaginal melanomas (VVMs) and their response to immune-oncology therapies compared with that of cutaneous melanomas (CMs).
Tumor samples were analyzed using next-generation sequencing in collaboration with Caris Life Sciences and the Precision Oncology Alliance. "We found that VVMs have a distinct molecular profile, and notably they are not as immunogenic as CMs," she said.
The research also showed that VVM patients had a significantly shorter survival than CM patients when treated with immune-oncology therapies. "These therapies are front-line in melanoma treatment, but our findings suggest that they are not very effective in this subtype," Wilhite said. "The research tells us that new therapeutic strategies are needed."
In addition, researchers at the Mitchell Cancer Institute contributed to three poster presentations at the SGO meeting in March: "Exploring the role of PDE10 in ovarian cancer in the egg-laying hen using RNA sequencing," "The novel NSAID-derivative, MCI-030, prevents ovarian cancer in the egg-laying hen by increasing tumor cell apoptosis and decreasing oncogenic signaling pathways," and "Factors influencing molecular tumor profiling in uterine cancer: overcoming health disparities in the Deep South."
The SGO has 2,000 members representing the entire gynecologic oncology team in the United States and abroad.