USA Health names new chair for the Department of Internal Medicine
Lakkis will bring a well-rounded background in teaching, practice, research and leadership to the internal medicine department.
Published Sep 12th, 2023
By Michelle Ryan
mryan@health.southalabama.edu
USA Health has appointed Nasser Lakkis, M.Sc.-M.D., FACC, as the new chair for the Department of Internal Medicine. A respected researcher, educator and clinician, he will officially join the region's only academic health system in November.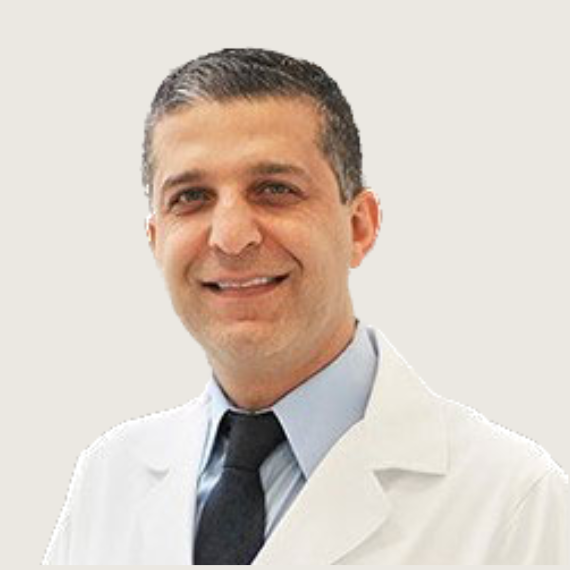 As chair of internal medicine, Lakkis will have oversight of divisions including cardiology, endocrinology, gastroenterology, nephrology, infectious diseases and others.
"My vision for the department is to promote excellent patient care and quality education and to elevate quality metrics," he said. "These goals will require participation of every practitioner in our health system. I will encourage honesty, transparency and constructive dialogue." 
Lakkis plans to develop a leadership team/council to help make the best decisions to continue to elevate the department and the health system. 
With more than 25 years of working in academic medicine, Lakkis said he is drawn to its innovative approach, which is also what interested him in the position at USA Health. 
"Although I have always been busy clinically, I had a natural gravitation to academic medicine since my early training years and, subsequently, as an attending physician," he said. "Academic medicine ensures we stay up to date in practice, it helps maintain interaction with young students and trainees who bring new ideas and concepts into the practice of medicine, and it helps us to stay focused on the non-transactional aspect of patient care." 
Lakkis will bring a well-rounded background in teaching, practice, research and leadership to the internal medicine department.  
"USA Health's continued goal is to be a premier academic health system providing unmatched medical care to the community as we train the next generation of physician leaders," said John V. Marymont, M.D., M.B.A., vice president for medical affairs and dean of the Frederick P. Whiddon College of Medicine. "Dr. Lakkis will add a wealth of experience in research, teaching and leadership to further guide us in that direction." 
Lakkis serves on review panels and editorial boards for multiple medical journals, and he is a member of many professional societies, including the American College of Cardiology (Fellow), Society of Coronary Angiography and Intervention (Fellow), the American Heart Association, Council on Thrombosis (Fellow), and the Southern Society of Clinical Investigation.  
"Dr. Lakkis has an established reputation of excellence in research, education and service," said Owen Bailey, M.S.H.A., FACHE, USA Health chief executive officer and senior associate vice president for medical affairs. "We are excited that he will bring this experience and leadership to USA Health as we continue to advance our academic health system."  
Lakkis is currently a tenured professor at Wayne State University (WSU) School of Medicine, where he is also the chief of cardiology at Wayne Health and Detroit Medical Center (DMC) Adult Hospitals.  
At WSU, Lakkis has established multiple programs at DMC Cardiology, including the Structural Heart Program and PERT program for percutaneous treatment of pulmonary embolus, and he has worked closely with the Wayne Health clinic leadership to establish the foundation for subspecialty clinics. He is a member of the Medical Staff Operations Committee, Wayne Health clinical advisory committee, and the DMC peer review committee, among others.
Before joining WSU, Lakkis served as chief of cardiology at Ben Taub General Hospital at the Baylor College of Medicine in Houston, Texas, and as the Temple and Spencer Chair in Cardiology. Throughout his tenure, he has been extensively involved in education and research.  
Almost yearly, Lakkis received the Award for Excellence in Teaching. He was recognized so often that the award was eventually named for him. He was presented with the Fulbright and Jaworski Faculty Excellence Award, the Gifted Teacher Award from the American College of Cardiology, and the Master Clinician Lifetime Award from Baylor College of Medicine. He was elected to the Academy of Distinguished Educators and inducted to the prestigious Alpha Omega Alpha Society — the national medical honor society — for life. 
He began his academic career at Baylor College of Medicine as an assistant professor in 1997 and rose through the ranks of academia to become professor in 2007. He served as the program director for Cardiovascular Diseases and Interventional Cardiology Fellowship programs at the Baylor College of Medicine for more than 15 years. 
He graduated from the American University of Beirut with a degree in medicine. Then he completed a residency in internal medicine, a fellowship in general cardiology, and advanced interventional cardiology, all at the Baylor College of Medicine in Houston.