Adams brings advanced endoscopy training to USA Health Digestive Health Center
Gastroenterologist returns to USA Health with specialized training to contribute to the "highest and best level of care."
Published Jul 12th, 2023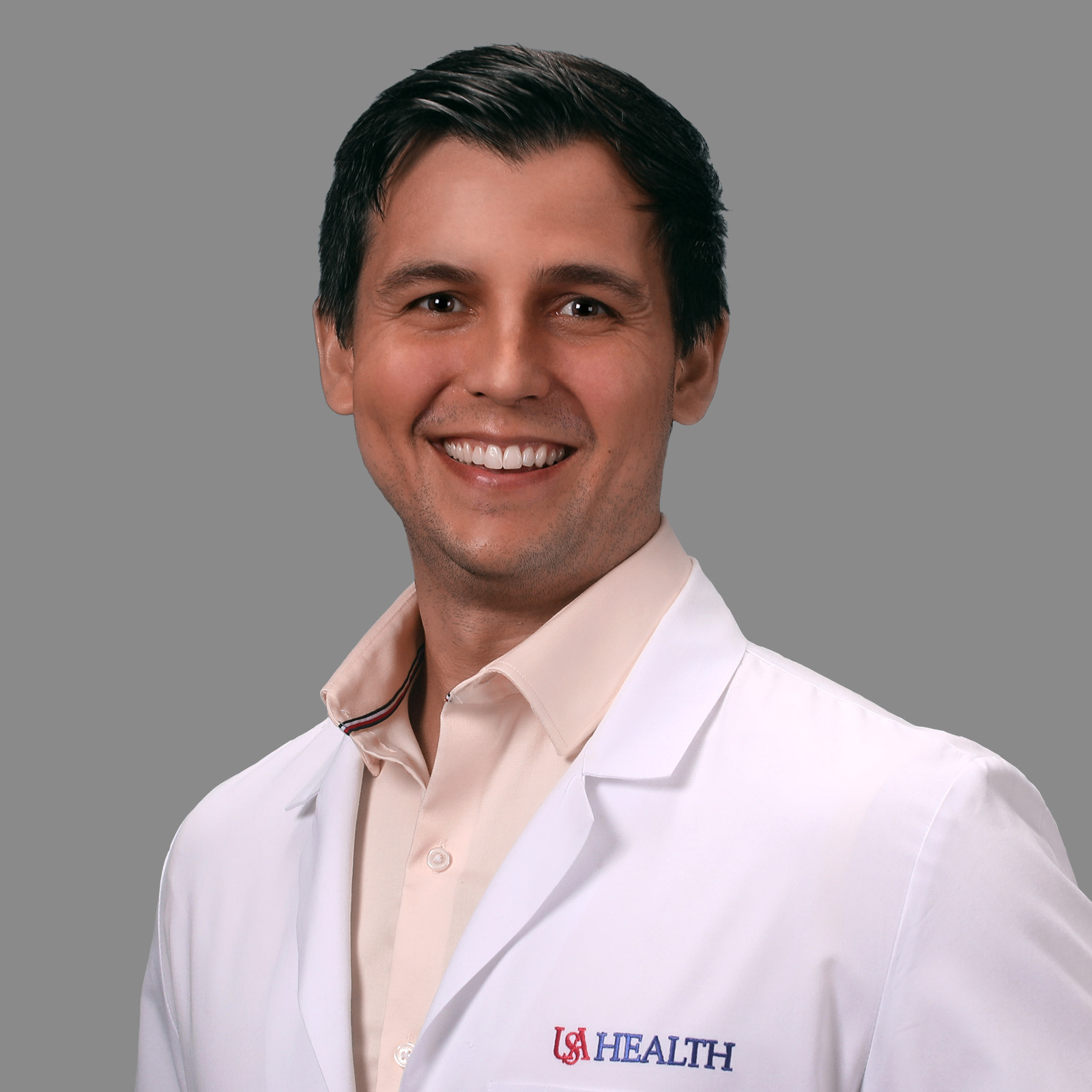 By Michelle Ryan
mryan@health.southalabama.edu
Mason Adams, M.D., is returning to USA Health to enhance the cutting-edge care the academic health system provides. Adams, a gastroenterologist and assistant professor of internal medicine at the Frederick P. Whiddon College of Medicine at the University of South Alabama, joins the Digestive Health Center team located in the University Commons.
"I chose to work in an academic health system because this is where the highest and best level of care is delivered," he said. "The fields of gastroenterology and advanced endoscopy are heavily multidisciplinary, meaning multiple service lines, like surgery, radiology, oncology, etc., are necessary to provide the best care to patients, and USA Health has excellent teams."
Adams is board certified in internal medicine and gastroenterology by the American Board of Internal Medicine with additional specialized study in advanced endoscopy.
Gastroenterology offers a blend of procedural care along with innovation and technology, which made it ideal for Adams.
"Wanting to be on the cutting edge of delivering GI care is what led me to pursue additional training in advanced endoscopy," he said. "I completed an advanced endoscopy fellowship at the University of Texas in San Antonio in order to perform advanced procedures such as endoscopic ultrasound and ERCP."

ERCP refers to endoscopic retrograde cholangiopancreatography, a procedure that combines upper gastrointestinal (GI) endoscopy and X-rays to treat problems of the bile and pancreatic ducts.
Advanced endoscopy is a term that describes therapeutic procedures in which endoscopy is a primary tool, including endoscopic ultrasound (EUS), which combines endoscopy and ultrasound to help doctors see, evaluate, and diagnose GI conditions.
Prior to his fellowship in advanced endoscopy, Adams completed a fellowship in gastroenterology at USA Health. He finished his residency in internal medicine at the Louisiana State University Health Sciences Center in Baton Rouge, graduated with honors from the LSU School of Medicine in New Orleans, and earned a bachelor's degree in biological sciences from LSU.
Adams was the recipient of the Gold Humanism Award, which is presented to the senior medical student nominated and selected by fellow classmates who has demonstrated outstanding compassion to patients and their families.
Adams has special interests in applications of EUS; endohepatology, an emerging field that uses innovative EUS-guided modalities to diagnose and treat patients with cirrhosis and other diseases of the liver; and endobariatrics, procedures to help patients lose weight without the use of bariatric surgery.