Pints for Prostates
Pints for Prostates is a grassroots campaign designed to raise awareness among men about prostate cancer and the importance of early detection in fighting the disease.

When:
Sep 22, 2022
5:30 PM - 7:30 PM
Pints for Prostates works to engage men in a conversation about their health in a relaxed and non-threatening way. By having some fun with a topic they would rather avoid, we are able to reach a population of men who might otherwise ignore traditional health messages.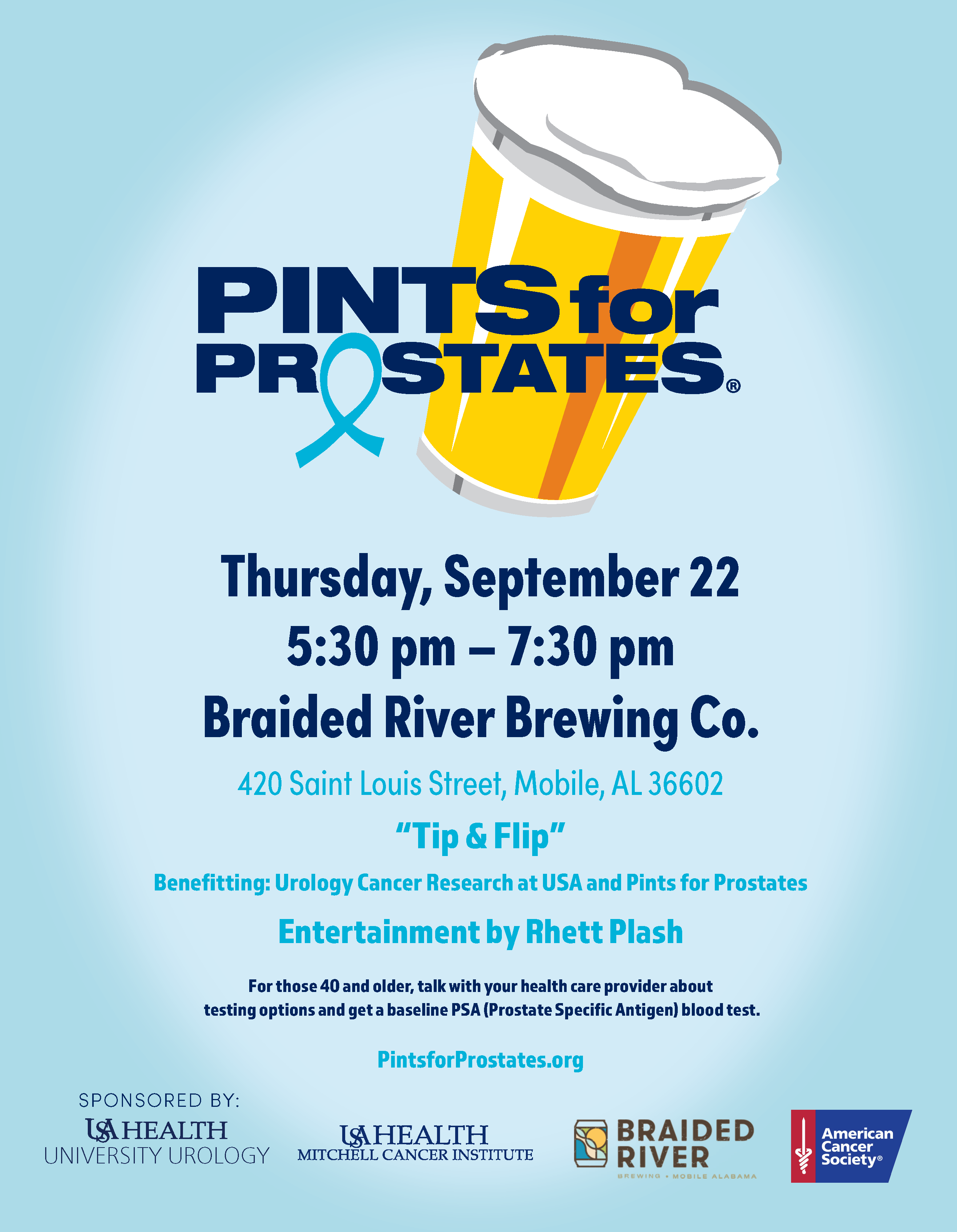 This link will open in a new tab or window.