MCI Lunch & Learn: Oral Cancer and Side Effects from Radiation Treatment
Learn more about oral cancer, radiation treatment and possible side effects at the next Lunch & Learn, set for Tuesday, April 25, at noon at the Strada Patient Care Center first-floor conference center. Radiation oncologist Adam Huddleston, M.D., will be the guest speaker.
When:
Apr 25, 2023
12:00 PM - 1:30 PM
Please call to RSVP 251-445-9691. Please register here if you would like to join via Zoom.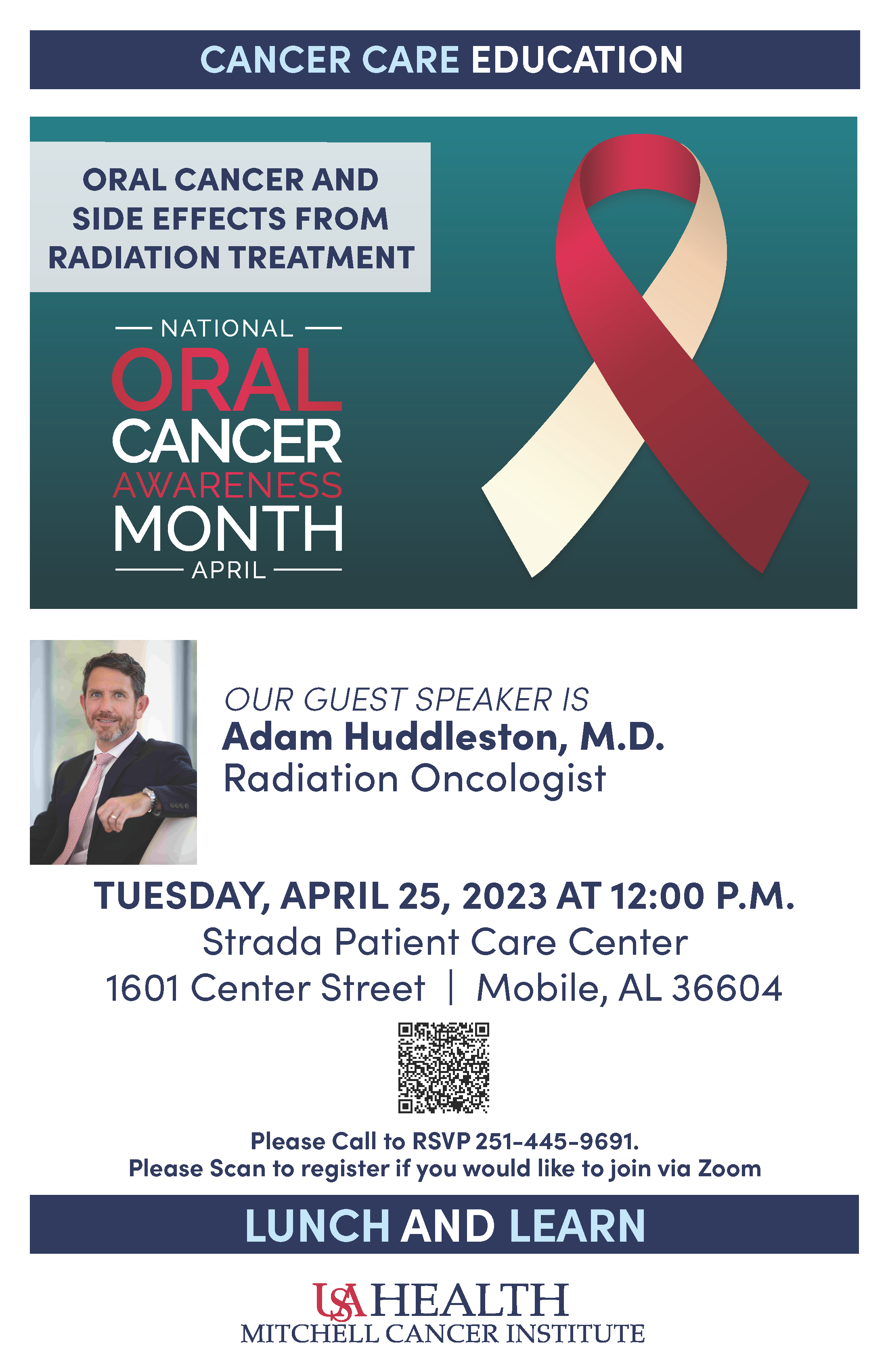 This link will open in a new tab or window.