MCI Lunch & Learn: Navigating Challenging Conversations
Our next Lunch and Learn will focus on "Navigating Challenging Conversations," led by oncology social worker Haley Orillion, LICSW. Mark your calendar for Tuesday, March 28, at noon at the Strada Patient Care Center. RSVP by calling 251-445-8406.
When:
Mar 28, 2023
12:00 PM - 1:30 PM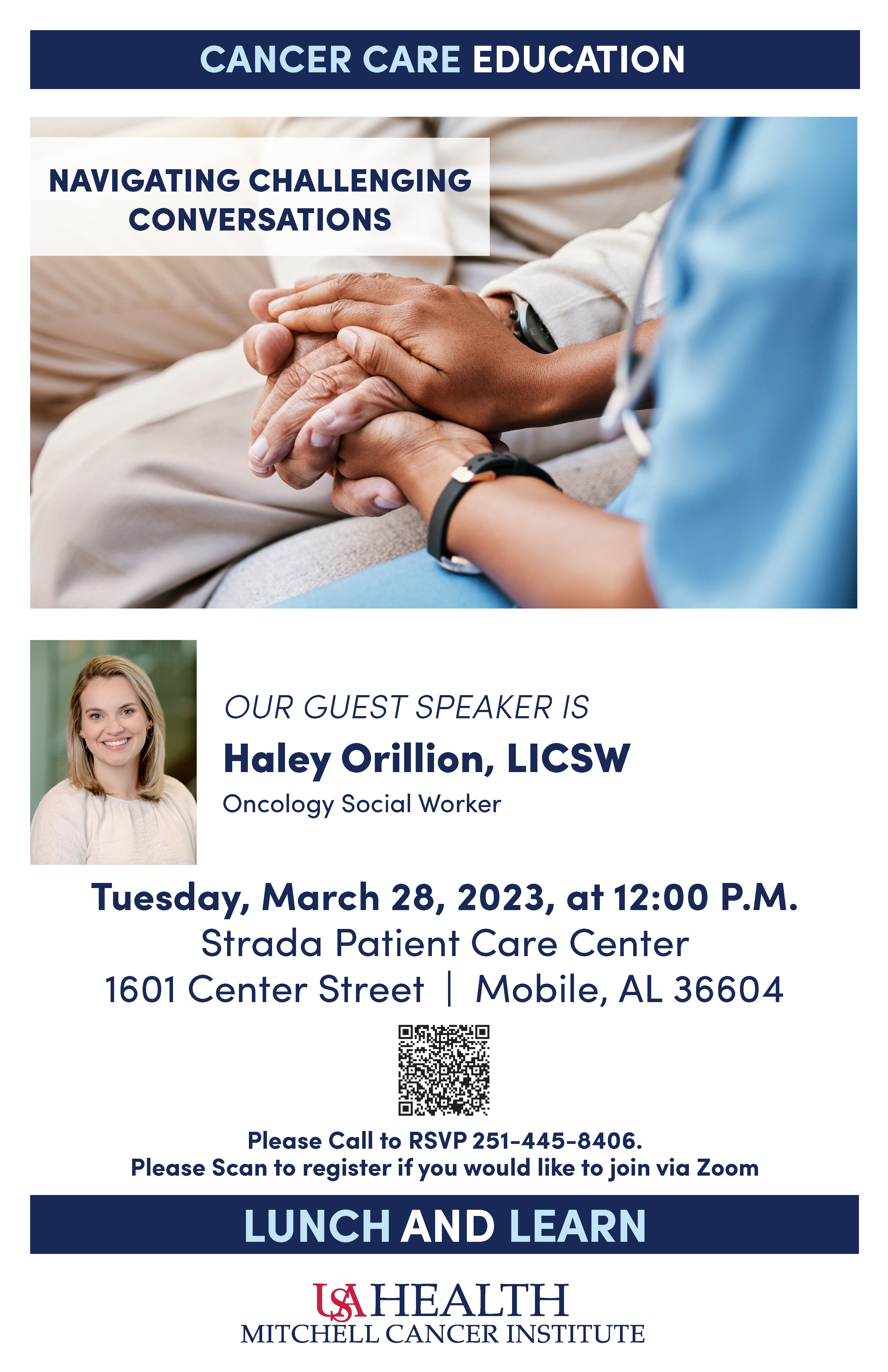 Please call 251-445-9691 to RSVP or register here for Zoom.
Additional Events
The annual NICU reunion is back and in person this year on Saturday, April 1 from 11 a.m. – 2 p.m.! All graduates of the Neonatal Intensive Care Unit, their families and former caregivers are invited to reconnect at the first in-person reunion since before the pandemic.
This link will open in a new tab or window.