Body Basics for Boys
Together, Dr. John Sands and Dr. Alfred Shearer are leading an educational talk for boys age 10 and older about puberty and development. A parent or guardian is required to attend.
When:
Sep 27, 2022
6:00 PM - 7:30 PM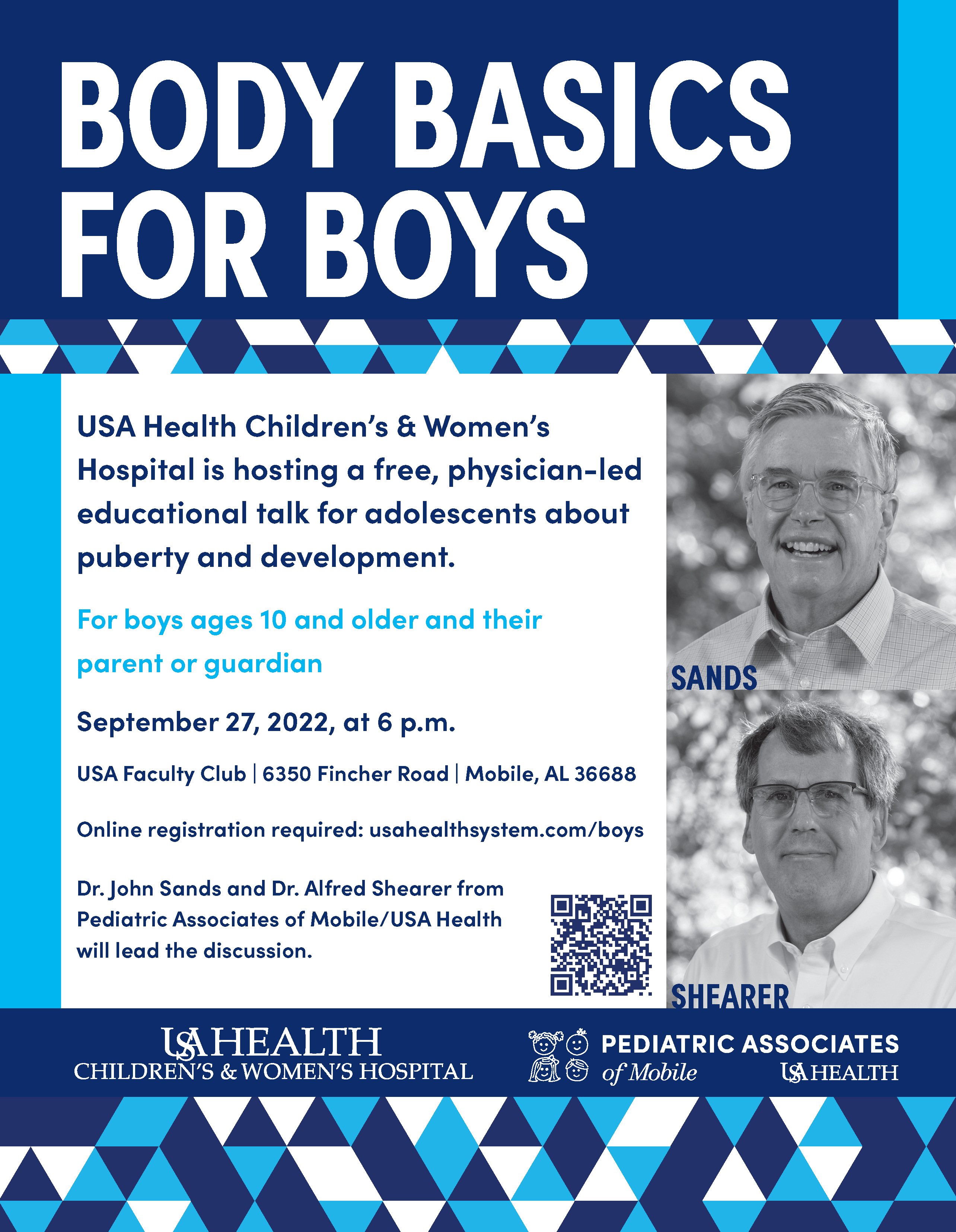 This link will open in a new tab or window.