Body Basics for Boys
Together, Dr. John Sands and Dr. Alfred Shearer are leading an educational talk for boys age 10 and older about puberty and development. A parent or guardian is required to attend.
When:
Sep 27, 2022
6:00 PM - 7:30 PM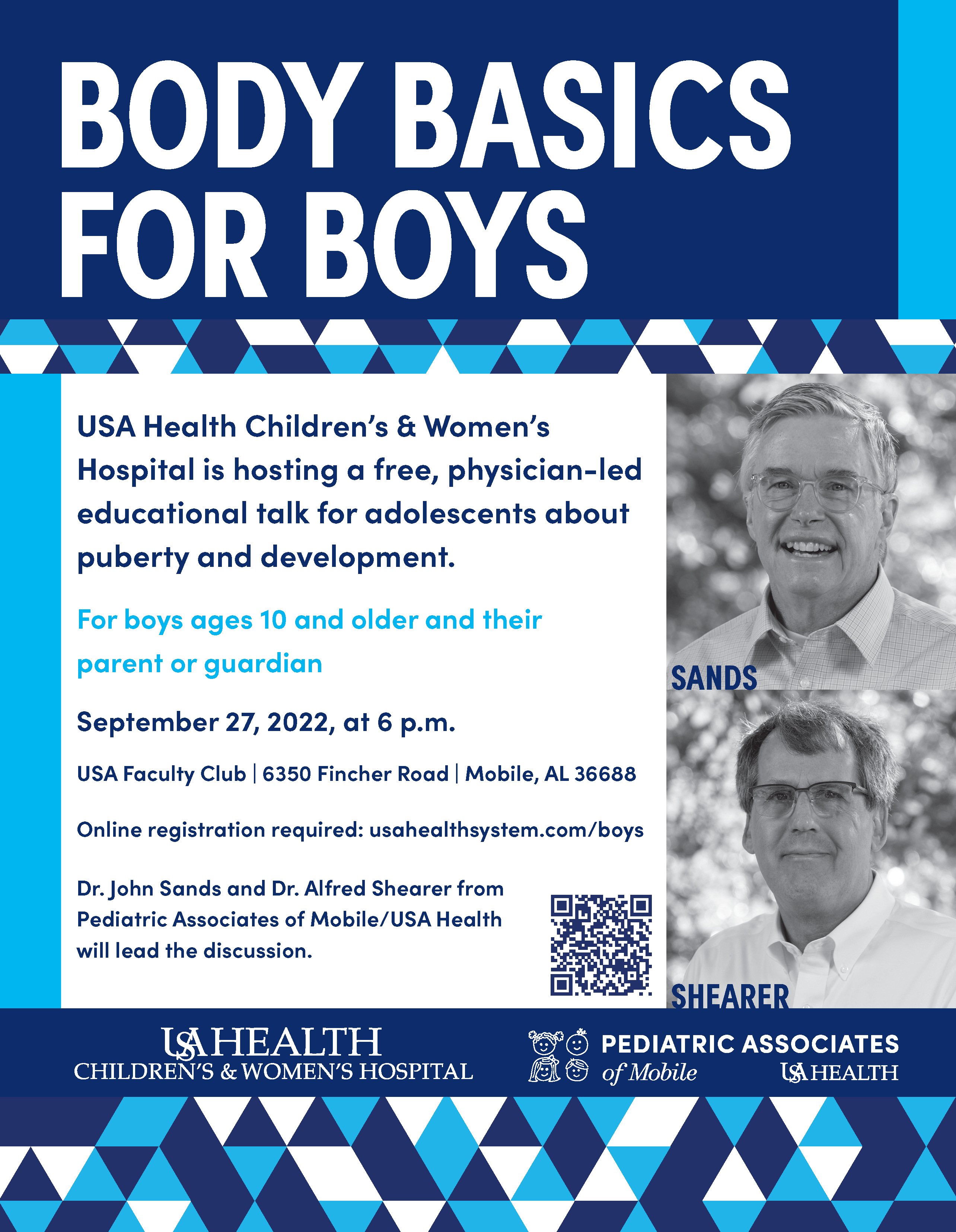 Additional Events
Join us Thursday, March 21, at the Soul Kitchen in downtown Mobile for the third annual Doc Rock, a "battle of the bands" event that supports research and critical clinical needs at USA Health.
This link will open in a new tab or window.